Welcome to FaucetShowerGuide. A blog for a genuine and unbiased review of the faucet for the kitchen and bathroom.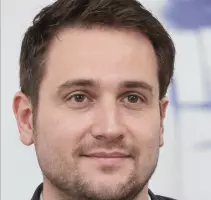 Hi, I am Ralph Matthews and I have 20 years of experience in the plumbing industry. In my plumbing journey, I got chances to test and use many kitchen and bathroom faucets and sinks.
I wanted to share my knowledge with people and guide them to buy a good faucet for their house, so I created faucetshowerguide.com.
In this blog, I have added lots of informational articles related to faucet problems. I have also added buying guides so you can choose the best faucet for your kitchen or bathroom.
I have a dedicated team to check the functionality and durability of the faucet. Before writing reviews on any faucet, I make sure that our recommended faucet fits in the most kitchens.
When reviewing a tap, I pay special attention to some points like,
What material is the faucet made of?
How many handles are there in the faucet?
Whether or not there is a soap dispenser.
What is the rate of water flow?
What is the price of the faucet?
How durable it is?
Shouldn't be expensive
When a faucet passes all these points then I add that into the review article otherwise not. Pros and cons with every faucet help readers to get the right faucet.
If you have any queries, you can contact me through the contact us page. My team will definitely help you.
If you like our articles and if they seem helpful, share them with others so they also get benefits.
To be updated follow Faucetshowerguide on Facebook, Pinterest.