12 Best Touchless Kitchen Faucets To Make Life Easy
People who spend most of their time in the kitchen cooking food then they know what is the importance of the faucet. Faucets are an essential thing to keep your kitchen clean and tidy. To make your work easier in the kitchen, you need a touchless kitchen faucet.
Are you still using the same old-fashioned faucet in the kitchen? You should try the touchless faucet. Easy use and hygienic nature are making touchless faucets the primary choice of people.
With the development of technology, touchless faucets are now available at affordable prices. There are various models available in the market for hands-free faucets. Whether you need it for home use or commercial use, you will get the right touchless faucet for you.
In this blog post, we have picked the best touchless kitchen faucets that are available on the market. Before making a purchase, you should check these 12 models and read buying guide for a better understanding.
Top 3 Recommendations
Runner Up
Delta Essa
Top Pick
Moen Arbor
Budget Pick
Kraus Bolden
Curious about how we handpick the top-notch faucets on our list? Dive into our detailed review process, where we reveal the key factors we consider and the detailed steps we take to assess each faucet's performance. Check our faucet review process.
What Is a Touchless Kitchen Faucet?
A touchless kitchen faucet is similar to a regular kitchen faucet in appearance, but in features, it is several times ahead.
You have to use the handle in a normal faucet to stop and start the flow of water, the touchless kitchen faucet has sensors that start the flow of water by sensing the movements of hands.
The kitchen faucet with the sensor is the result of the development of the faucet. It makes washing work lots easier in the kitchen.
Water in motionsense kitchen faucets is activated by hand movement and some faucets come with a small handle to control the temperature.
After setting the temperature according to yourself, there is no need to touch the handle again and again. If you have children in the house, set a temperature that adequately suits them because too much hot water can burn their hands.
Initially, touch-free kitchen faucets used to be more used in restaurants, but now people have started adopting these family-friendly kitchen sink faucets even in homes.
There are many features of touchless kitchen faucets like germ-free, water-saving, and easy to use, due to which they became very famous in the kitchen of houses. If you are finding hands-free faucets for the bathroom, Read our detailed review guide on the best touchless bathroom sink faucets.
12 Best Touchless Kitchen Faucets Reviews that You Should Consider
Touchless faucets can be a great addition to your kitchen. They are convenient, save time, and keep your hands clean. Hence, installing these in your kitchen is a no-brainer. There are different types of touchless faucets available in the market, but which one is the best? Read on to find out more and discover which one is right for you!
1. Moen Arbor Motionsense Kitchen Faucet [Top Pick]
Specifications
Weight – 5 Pound
Size – 7.9 x 10.2 x 15.5 inches
Finish – Stainless steel
Material – Metal
Flow rate – 1.8 GPM
When it comes to buying a reliable touchless kitchen faucet, Moen is the first name that comes to the mind of most people. Moen arbor motion sense no-touch faucet is a popular and affordable touchless faucet.
Moen arbor faucet is the best example of modern technology with contemporary design. Moen arbor faucet is for dual-purpose use, for home and commercial use.
A simple hand wave near the faucet activates the water flow at a preselected temperature.
Moen 7594ESRS motionsense faucet comes in 4 fascinating color options – stainless steel, chrome, matte black, and oil-rubbed-bronze. Color selection becomes a bit difficult because all the colors are very attractive.
Due to its contemporary design, the Moen 7494ESRS kitchen faucet is a good choice for any kitchen sink. Still, if you are getting confused about choosing the color, then in our opinion stainless steel would be a good choice.
In terms of features, the moen kitchen faucet is one of the most advanced faucets with dual sensors in the list of best touchless kitchen faucet reviews. The performance of dual-sensor faucets is higher than that single-sensor faucets.
One sensor is placed at top of the faucet and the other is under the spout. Both sensors work separately.
Dual sensors offer a lot of flexibility while washing. Both sensors work perfectly and accurately detect the movement of hands.
When the spray head is pulled out, the spray head's pipes get tangled quite often but due to Moen's reflex technique, nothing like this happens, and you may easily pull the spray head to wash dishes.
Moen's faucet hose is 68 inches long because of that initially you may take time to get acquainted with its working method. In the big sink, the Moen 7549ESRS pull-down kitchen faucet hose is able to reach every area of the sink.
Another good feature about the Moen arbor touchless one-handle high arc pulldown kitchen faucet is that it has power clean spray technology.
This technology saves water 50% more in comparison to other touchless faucets. Moen always comes out with new technological innovations.
If you can spend some more money then the same faucet comes with a voice control feature.
This is the latest technology innovation by Moen. Control the faucet with a voice, and set its temperature, and the pressure of water flow. Without waving a hand, the faucet will do all its work with just one voice control option.
This best motionsense kitchen faucet works with a 4AA battery that runs for almost 2 years for home use. The company instructs all things about battery installation in its manual instruction guide.
Pros
Two powerful sensors
Power clean spray technology
4 colors options
Beautiful futuristic design
Long-lasting body
2. Delta Essa FlowMotion Sensor Kitchen Faucet [Runner Up]
Specifications
Weight – 5.1 Pound
Size – 22.7 x 11 x 3.15 inches
Finish – Brushed Nickel
Material – Metal
Flow rate – 1.8 GPM
Maybe its price is a little bit high but this Delta faucet won't disappoint you with its performance.
Delta is not a new name for people and it is the top reliable faucet brand. Delta follows all the international standards in its faucet. This is one of the best-designed faucets among all Delta faucets.
4 different color options are available for it to decorate the kitchen sink.
This highly functional faucet is the perfect choice to replace the old faucet with the best motion sensor kitchen faucet.
To enhance the modern look, the faucet handle is designed in a lever shape.
The body of the faucet is built with a motion sensor that reacts when someone touches it. If your hand is dirty you can start and stop the faucet with your elbow so no germs and dirt on the faucet.
The LED light on the spout shows water temperature so you can save your hand by accidentally burning from hot water.
Its powerful magnetic docking feature retracts the spout head to its initial position. The spout head is made of plastic but it is not weak also it can rotate 360-degree for easy work.
Its diamond seal technology makes the spray head powerful and leak-proof for a long time.
Delta Essa hands-free kitchen sink faucet sensor runs with a 6AA battery. The touch sensor is powered by batteries so for 2 years you won't get any issues related to the battery.
Pros
Color changing indicator to show temperature
A good battery life
The trust of the Delta brand
Magnetic docking system
Diamond seal technology
3. Kraus Bolden Flow Motion Activated Pull Down Kitchen Faucet [Budget Pick]
Specifications
Weight – 10.58 Pound
Size – 10.75 x 4.5 x 18 inches
Finish – Spot Free Stainless Steel
Material – Brass
Flow rate – 1.5 GPM
Kraus is a well-known brand for faucets. This flow motion-activated pull-down kitchen faucet is the perfect combination of affordability, the latest functionality, and sleek design. This faucet is a great example of craftsmanship from the Kraus.
Kraus boldens commercial pull-down design has an industrial open-coil spout and it gives a pure commercial look to the faucet.
Its sensor reduces the chances of getting in contact with germs. No need to touch the handle or any other part of the faucet to operate it.
The movement of the hand makes the sensor activated. The sensor is installed on the side of the faucet so it reduces the chances of false sensor activation. The automatic shut-off period is 3 minutes.
It has a dual finish option available for water resistance finish and spot resistance finish. Both finishes have different benefits.
The water-resistance finish keeps the faucet free from any type of rust and corrosion. Spot resistance finish keeps faucet body new and saves faucets from any type of water spot.
Handle move in front and upward directions so need more space at the backside of the faucet. Easy retract hose with a long extended hose can reach any area of sink. Dual spray mode for cleaning – aerated stream and spray.
The heavy-duty brass constructed body keeps water clean and also keeps the faucet body free from rust and corrosion. The rust-free body always performs longer time the kitchen and won't need to change the faucet in a couple of years due to rust.
Another good thing about Kraus bolden touchless kitchen faucet is its premium ceramic cartridge. Cartridge always prevents faucets from any leak. It makes Kraus bolden the best kitchen faucet with a pull-down sprayer.
The cleaning of nozzles is not a big task. Its easy-clean soft rubber holes allow you to wipe out any type of mineral build-up from its nozzles. The spout rotates 180 degrees for better washing and also its high arc design gives more space under the faucet for cleaning.
Pros
Commercial design
Easy to clean nozzles
Dual finish options
Heavy-duty brass body
Low price
Cons
The deck plate is not included in all color options
4. Kohler Setra Touchless Kitchen Faucet
Specifications
Weight – 8.7 Pound
Size – 29.4 x 12.1 x 3 inches
Finish – Vibrant stainless
Material – Brass
Flow rate – 1.8 GPM
When it comes to the most trustable motionsense faucet with an adorable design, Kohler Setra touchless kitchen faucet is a perfect choice.
Its brushed stainless-steel finish looks stunning and impresses anyone at first look. Kohler has used a high-quality spot resistance finish to protect the faucet from water stains.
Due to the spot resistance finish, this hands-free kitchen faucet looks new for a longer time and also doesn't need extra time to clean the faucet body after washing.
Kohler Setra comes with a soap dispenser which you can Install next to the faucet.
Kohler Setra hands-free kitchen faucet is a single-handle touchless kitchen faucet so one hole is sufficient to install the faucet. The good thing about installation is that it comes with a deck plate so you don't need to spend any extra money on the deck plate.
Now let's talk about Kohler Setra's build quality.
Kohler Serta's body is built from high-quality brass material. Brass is a rustproof material. The brass body also makes water clean (not much but a little part of water).
Unlike other faucets in the list of best touchless kitchen faucet reviews, Kohler Setra has only a dual spray mode feature – stream and sweep spray. Both modes can be easily accessible by the button on the hose.
Kohler Setra has a pull-down metal hose. The metal hose is easily reachable in the whole sink area due to it's easily maneuverable metal hose. Due to its magnetic docking system hose always get back to its original position.
The Pull-down hose is wide in size so it gives a better grip to hold it while washing.
The battery for the touchless sensor works for 2 years without getting discharged. Kohler Setra touchless kitchen faucet has a 1.5 GPM water flow rate that is quite low in comparison to other faucets on the list.
Pros
Dual spray mode
Vibrant stainless-steel finish
Full metal body
Powerful and quick reactive sensor
Easy installation process
Cons
The water flow rate is not impressive
5. Moen Align Smart Automatic Kitchen Faucet
Specifications
Weight – 6.6 Pound
Size – 10 x 5.81 x 21.75 inches
Finish – Spot Resist Stainless
Material – Metal
Flow rate – 1.5 GPM
If you are living in an area where water pressure is a problem and you don't get proper water pressure to wash dishes then Moen 5923EWSRS align smart touchless kitchen faucet is the right choice for you. Its powerful spout increases the pressure of water.
Moen align is the best commercial kitchen faucet with pull down sprayer that is made for home purposes. Moen 5923EWSRS kitchen faucet gives a vibrant look to the kitchen.
It not only looks like a premium faucet but its price is also premium. This is one of the most expensive touchless faucets on the list of the best touchless kitchen faucet.
Moen's design team pays special attention to the design of the faucet, so the designs of all the Moen faucets are different and stylish. The design of all the Moen smart faucets in the list is different and it shows how expert Moen's team is in their work.
In the picture, you are seeing its stainless finish but it has 3 more finishes chrome, matte black, and black stainless.
For those people who have a special attachment to black color, the Moen 5923EWSRS kitchen touchless faucet is a great option for a black automatic faucet
The stainless finish is famous for its fingerprint resistance finish, for effortless cleaning. What makes this smart kitchen faucet looks like a commercial faucet is its spring design with a coiled hose covering.
Not only does it look like a restaurant-style faucet but it also works like them. Its motionsesne technology works super fast. Its single sensor detects the hand motion perfectly and reacts according to it.
Its power-clean technology gives 50 percent more power to the faucet spray when the sensor is activated. Because it is a restaurant-style faucet it has a flexible pull-down hose after finishing the work itself retracts back to its original position.
As you know the restaurant-style faucet has a high arc design the same happens with the Moen 5923EWSRS kitchen faucet, which has a 22.5-inch high spout. Which makes it more convenient to move all over in the sink.
From big to small all types of dishes you can easily wash in it.
Moen duralock technology makes installation easy. Read the manual installation guide carefully before installing the faucet so no trouble during installation.
Moen 5923EWSRS faucet has a 6AA battery that runs 5 years which is enough in comparison to other faucets on the list. This is an alkaline-type battery that is placed in a touchless faucet control box. But these batteries are not included with the faucet, need to buy them separately.
Pros
Duralock technology for easy installation
Lifetime warranty.
Powerclean spray technology
Restaurant-style looks
Modern and sleek design
Cons
The battery is not included
6. Pfister LG529ESAS Low Arc Touchless Kitchen Faucet
Specifications
Weight – 5 Pound
Size – 27.36 x 10.63 x 2.95 inches
Finish – Stainless Steel
Material – Ceramic
Flow rate – 1.8 GPM
Pfister is a good brand image among its customer for its substantial and stylish faucet. Pfister LG529ESAS hands-free kitchen faucet has touch-free technology and doesn't make pockets empty after buying.
Although the Pfister LG529ESAS kitchen faucet is within the budget it doesn't feel like a cheap product. This highest-rated kitchen faucet with sprayer gives a premium look to the kitchen. A reliable product with an elegant design that looks beautiful in any modern kitchen with its 3 color options – chrome, steel, and matte black.
Installation of this low arc touchless kitchen faucet is not so difficult, you can install it in both single and triple holes. With this you also get a deck plate, to cover the holes.
The plus point of the Pfister touchless kitchen faucet is that the handle is also given in it, so if the sensor ever stops working then use the handle.
Pfister hands-free kitchen faucet sensors will only work when the faucet handle is pulled aside and leave it as it is.
Pfister LG529ESAS kitchen touchless kitchen sink faucet saves more water than other faucets in the list of best touchless kitchen faucets because when the sensor feels any movement, then it comes to the working mode and starts water flow, but if the handle is not pulled aside the sensor will not activate by mistake and water will be saved.
This Pfister budget touchless water faucet has lots of good features. The sensor of the faucet works from a 3-inch distance. For convenient use, the sensor is placed near the handle of the faucet. Just wave your hands and sensors will do their work.
For temperature control move the handle. When the handle is in an upward position cold water comes out and for the hot pull, it's a downside.
Unlike other faucets, the installation of the Pfister LG529ESAS motion-sensing kitchen faucet is easy. It uses push-in technology for easy installation.
The locking connector makes sure no leakage problem. But it doesn't have any flexible supply line, you have to buy it.
For perfect installation and proper functionality of the faucet, a mandatory check valve needs to fit. In the Pfister low arc touchless kitchen faucet, check valves are installed on supply lines.
Pfister LG529ESAS kitchen faucet works with a 4AA battery which delivers power to it. Furthermore, it works with plug-in power also. So, when batteries show no charge then use plug-in power till the arrival of a new battery.
Pros
Budget touchless kitchen faucet
Robust and reliable
Easy push-in lock installation
Handle for temperature control
Durable and sturdy body
Cons
Supply lines are not included
7. Moen 7864EWBL Sleek Motion Sensor Taps
Specifications
Weight – 7.5 Pound
Size – 8.5 x 10.38 x 15.63 inches
Finish – Spot Resist Stainless
Material – Steel
Flow rate – 1.5 GPM
Why is another Moen faucet on the list of the best touchless kitchen faucets? Because Moen has a great number of quality touchless kitchen faucets.
Moen 7864EWBL Sleek Motionsense Wave Sensor Touchless kitchen faucet has 5 finish options to choose from – black stainless, Matte black, spot resistance stainless, chrome, and oil rubbed bronze.
With a plump round curved design, the Moen 7864EWBL motion sensor tap enhances the beauty of the kitchen sink.
Its single sensor is so powerful that it quickly detects hand movement and triggers water flow. 3 functions spray does all the washing work easily and quickly. Clean spray and aerated spray mode are for washing and pause mode is helpful to save water.
Like other Moen touchless kitchen faucets, Moen 7864EWBL has power clean technology that easily washes out all the stains from the dishes and also uses less water in comparison to other faucets in the list of best touchless kitchen faucets reviews.
For a pull-down touchless kitchen faucet, the docking system should be powerful and with reflex technology, the Moen motion sensor tap has the latest docking system. Its self-retracting hose goes to the initial position after releasing from any corner of the sink.
After washing dishes lots of time of people is wasted cleaning faucets but in Moen 7864EWBL kitchen faucet due to its spot resistance finish, cleaning time is saved. But this spot resistance finish is only available in two finishes – spot resists stainless finish and black stainless finish.
The flexible design of the Moen 7864EWBL kitchen faucet gives freedom to install it on a single or three holes sink. For three holes sink, it has an escutcheon plate included in the box so no need to do any extra expenses on the faucet.
Moen 7864EWBL kitchen faucet is powered by a six AA battery. Use an Ac power adapter instead of a battery but need to buy it separately.
Pros
Moen's lifetime limited warranty
Flexible design
Power clean boost spray
ADA compliant
Easy to clean finish
Cons
Not all finishes are spot resistance
8. Badijum Chrome One-Handle High ArcTouch Free Sink Faucet
Specifications
Weight – 6 Pound
Size – 26 x 10 x 3 inches
Finish – Brushed Nickel
Material – Stainless Steel
Flow rate – 2 GPM
Badijum touch-free sink faucet gives a convenient life in the kitchen with a quickly reacting sensor and also its stunning look makes the sink the center attraction of the kitchen. Its high arc gives more room in the sink to wash dishes.
Its dual-mode sensor technology gives a proper germ-free life in the kitchen.
The curve of the high arch matches perfectly with a smooth line of handles, keeping a modern sleek look fit for most kitchen interiors.
Because of the badijum motion-sensing faucet, you get a touchless kitchen faucet in the budget that does not empty your pocket. Badijum touch-free kitchen faucet has an ergonomic design with a sleek spout which takes less space in the sink.
Badijum is not a big brand name in the faucet world but the company has made some good innovations with its faucets. Dual-mode sensor technology is an example of it.
In dual-mode sensor technology, use the sensor in two ways it makes use of the faucet easy in the kitchen.
The first sensor works when you wave your hand near the faucet like other faucets on the list. The second sensor works when you pull out the spout head and release it.
The main benefit of the second sensor is that it saves water more in comparison to the first sensor. It works super fast, as the spout head is released, water stops flowing.
Installation of badijum pull-down kitchen faucet touchless is super easy. Badijum push-fit design helps in easy installation of the faucet and also ensures no leakage problem.
This pull-down sensor makes you free to wave your hand before the faucet, starts it. Just pull it and it turns on. No other faucets on the list of best touchless kitchen faucets are more convenient than the Badijum faucet because of the pull-down sensor.
Moreover, the fixture shower head is furnished with three syringe structures. The round closure is extraordinarily intended for the postponement existing apart from everything else with the goal that no water stays close to the sink.
Delicately coursing air through the stream is appropriate for regular use from cleaning vegetables to cleaning up, while the awesome conditioner essentially fortifies the fly of water to clean things that are hard to clean.
The battery used in this kitchen sink faucet touchless is 4AA which comes with a faucet Keep an extra pair of batteries, so when a new battery is needed, change it. Battery life is nearly 2 years which is good for home use.
Pros
6 color options
Dual-mode sensor
Brass for longer durability
Push-fit design for easy installation
More water saving in comparison to other faucets on the list
Cons
High-arc may is not good for a small kitchen
9. Forious Flow Motion Activated Pull-Down Kitchen Faucet
Specifications
Weight – 6 Pound
Size – 7 x 24 x 50 inches
Finish – Nickel brushed
Material – Steel
Flow rate – 1.5 GPM
Another trustable brand in the list of best touchless kitchen faucets reviews is Forious. Forious is a known plumbing brand that always gives a surprise with its faucet. When someone buys a Forious faucet they know that they are investing in the right place.
Anyone who wants the best hands-free kitchen faucet that has great durability and longer battery life chooses the Forious faucet.
Forious motion sensor kitchen sink faucet is the perfect choice that has lots of dishes to clean in the kitchen daily. A USA-style design faucet in the list.
The copper body gives durable life to the faucet while the stainless steel body makes it scratch and water-spot-resistant.
The forious round arc touchless faucet fits in any situation in the kitchen. Forious kitchen faucets got a cUPC certification means the faucet is free from rust, scratch, leaks, and any breaks.
Other faucets in the list work with motionsense technology but the Forious faucet uses infrared technology to work. If you don't know then infrared technology is fast in comparison to motionsense technology.
Forious is also a 2-sensor faucet, the first sensor work when the hand is moved near the faucet, and the other work with a spout head. When the spout head is pulled down, sensor-activated and turns on the water flow.
On the releasing spout head, it goes back to its original position and it turns off the faucet. With this feature, automatic faucets for the kitchen work in both way touch and touchless faucets.
To make installation easy it has a patented control box. With this box, you can easily install a Forious kitchen faucet without using any other tools.
Temperature control handles are included for easy use. At the time of installation makes sure that this handle gets the perfect space to move front and back. A long hose with dual spray mode makes cleaning easy.
There is a button on the faucet spout, by pressing the button switch between powerful stream mode and wide spray mode.
Forious works on every part of the faucet so they make the battery more powerful. The battery gives longer life for home use. They designed the faucet in such a way that it runs longer.
Pros
The best sensor on the list
Full lifetime warranty
Dual sensor
Full 360-degree swivel rotation
Flexible pull-out spray head
Cons
Sometimes water pressure decreases
10. Kohler Malleco Touchless Kitchen Faucet With Soap Dispenser
Specifications
Weight – 4 Pound
Size – 9.07 x 3.07 x 15.44 inches
Finish – Vibrant Stainless
Material – Steel
Flow rate – 1.8 GPM
Kohler always offers more features than its competitor. With the malleco series, Kohler makes a competitive faucet for its competitors mostly delta and Moen.
A combination of elegant design and perfect functioning makes the faucet ahead in the competition. This is one of the best expensive kitchen faucets on the list of the best touchless kitchen faucets.
Kohler malleco automatic kitchen faucet is designed in a simple way so it goes with all types of interiors. The 4 color range makes it more confusing for people because the faucet looks beautiful in all colors.
Its 4 colors are vibrant stainless, accents, and pure and polished chrome. We like vibrant stainless color most because the beauty of the faucet is refined in this color.
Kohler malleco touchless pull-down kitchen faucet comes with a soap dispenser. All colors of the faucet are protected from the MasterClean surface protection technique. This technique makes the faucet safe from water spots and mineral build-up.
Kohler works on the sensor to make it too fast. Kohler automatic sensor faucets have the fastest reacted sensor in the list of the best touchless kitchen faucet.
When you move your hand under the spout of the faucet within 20 milliseconds faucet detects movement that it is real or not with its precision activation window.
With its Docknetik technology when the spray head is not in use it locks the spray head and saves water from being wasted. Switch between spray and steam functions in the blink of an eye.
The fast switch is possible due to the right place of the spray and steam buttons.
Kohler promotion technology ensures that the faucet spout head moves all around the sink with ease. Its magnetic locking technology locks the spray head in its real position.
Its nylon hoes follow the motion of your hands so it becomes easy to control the spout head. The main point about Kohler's touchless faucet is that it has a responsive spray head which enhances the touch-free experience more.
Kohler faucet uses the battery to work and a 6AA battery is used for the faucet. The company says that the battery runs for 5 years for house use. Besides the battery, it has a power supply option.
Pros
Brass material for strongness
Super battery life
Magnetic locking technology
Docknetik technology
Cons
Some user complains about leaking problem
11. Biobidet Touchless Kitchen Sink Faucet
Specifications
Weight – 6.69 Pound
Size – 9.65 x 5.2 x 18.9 inches
Finish – PVD Brushed Nickel
Material – Stainless steel
Flow rate – 1.5 GPM
This is the best inexpensive kitchen faucet on the list of the best touchless kitchen faucets. You get impressed by its simple look but at work, the Biobidet faucet is reliable also. The biobidet flow motion sensor kitchen faucet is built with good quality material for better performance with a long life.
Biobidet single-handle pull-down touchless faucet is a new addition to the Biobidet family. 3 different color finishes suit any type of kitchen interior. What color will you choose from brushed nickel, chrome, and oil-rubbed bronze finish?
Biobidet faucet has some good design features which people find in top-level faucets but Biobidet gives all those features at a low price. The high arc with an extended hose makes it the right choice for many kitchens.
Like other faucets on the list, the Biobidet kitchen faucet has also a temperature control handle. All those people who don't need complicated functional faucets go with Biobidet. Its simple design will steal your heart.
This 17-inch high arc faucet turns the water on and pulls out the spout head from the faucet. Its auto retracts option moves the faucet back to its original position.
For leak-free performance, the Biobidet touchless kitchen faucet uses ceramic disc valves. Manufacturers use brass to make faucet durable and the same material Biobidet use for its faucet.
A 3-minute duration is good for automatic turn-off for the faucet. So, no need to worry that water is wasted if you forgot to turn off the faucet. This auto-shut function is all good for those family which has children in the house.
Don't worry if you have a single-hole sink or a 3-hole, it fits in all types of the sink. 1.8 GPM water pressure is enough to clean dishes with ease.
A 4AA battery is enough to give power to the faucet and it works continuously for two years. Keep an extra pair of batteries for safety purposes.
Pros
The spray button is easy to use
SmartLatch retraction
Chrome finish stays polished
No hardwiring required
Cons
Some user complains about the sensor
12. Soosi Touchless Single Handle High Arc Kitchen Faucet
Specifications
Weight – 7.19 Pound
Size – 22 x 9.8 x 3.3 inches
Finish – Matte Black
Material – Stainless Steel
Flow rate – 1.8 GPM
Soosi is a new entry in the touchless kitchen faucet market but with quality products, Soosi is developing trust in its customers. Soosi makes your kitchen more hygienic as it uses a motion sensor faucet which makes multi-tasking easy.
Sooshi's main focus is to make faucets for the kitchen and bathroom or we can say a dedicated company for faucets especially. Like other faucets, Sooshi's touchless kitchen sink faucet has also a high arc design.
The flare on the handle and curves of the spout body gives a stunning look to the faucet so it fits well with all kitchen interiors.
To give a leak-proof longer life Sooshi uses a brass body with a ceramic valve cartridge. 5 color options are available – brushed nickel, polished chrome, oil-rubbed bronze, and chrome finish.
Generally, other faucet manufacturers use a 0.5 um thick nickel layer but Soohsi uses 10 um layers so its spot-free finish runs more without any scratches or spots in comparison to other spot-resistant kitchen faucets.
Its ergonomic design has a sensor at the bottom that works with your hand motion. Soosi has given a 3-minute time duration of water flow so if the sensor will not detect any movement faucet will be turned off automatically after 3 minutes.
3 types of spray modes give more flexibility for washing stream, spray, and boost mode. Also, its 360-degree rotating swivel makes it easy to reach any corner of the sink without giving any damage to the spout head.
Soosi kitchen sink touchless faucet is within the budget also it saves money on a plumber because it has an easy installation process. You can do it yourself within 30 minutes with the help of the instruction guide. 1.8 GPM flow rate is enough to remove any type of impurity from dishes.
Another plus point about faucets is that if you are not satisfied with the performance of the faucet you can take your money bank. Soosi gives a 90-day money-back guarantee on their faucets and a 5-year limited warranty.
4AA battery is required to give a power sensor of facet. On average 7000-8000 sensor detection per month.
Pros
Infrared motion sensor
10um thick nickel layer
Three functions spray head
Easy to install
90 days money-back guarantee
Cons
Sometimes sensor fails to detect hand movement
Best Touchless Kitchen Faucet Comparison Chart
| Name | Rating | Color | Spout Height | Spout Reach |
| --- | --- | --- | --- | --- |
| Moen Touchless Faucet | 5/5 | Chrome | 15.5 Inches | 7.8 Inches |
| Delta Essa Touchless Faucet | 5/5 | Arctic Stainless | 15.7 Inches | 9.2 Inches |
| Kraus Bolden Kitchen Faucet | 5/5 | Spot Free | 6.25 Inches | 8.6 Inches |
| Kohler Touchless Faucet | 4.9/5 | Vibrant | 6.5 Inches | 8.2 Inches |
| Moen Align Touchless Faucet | 4.8/5 | Stainless Steel | 21.7 Inches | 10 Inches |
| Pfister Touchless Faucet | 4.6/5 | Nickel | 8.44 Inches | 9 Inches |
| Moen Sleek Touchless Faucet | 4.6/5 | Chrome | 15.5 Inches | 7.63 Inches |
| Badijum Touchless Faucet | 4.5/5 | Chrome | 8.58 Inches | 8.23 Inches |
| Forious Touchless Faucet | 4.3/5 | Brushed Nickel | 8.3 Inched | 9.5 Inches |
| Kohler Malleco Touchless | 4.2/5 | Vibrant | 7.38 Inches | 8.45 Inches |
| BioBidet Touchless Faucet | 4.1/5 | Brushed | 16.6 Inches | 8.38 Inches |
| Soosi Touchless Kitchen Faucet | 4.0/5 | Matte Black | 9.2 Inches | 8.2 Inches |
What Are the Benefits of a Touchless Kitchen Faucet?
Are you going to buy a new faucet for the kitchen? If yes, then a touchless kitchen faucet is a good choice for the kitchen. The touchless pull-down kitchen faucet is becoming popular day by day. Here is the list of benefits of buying a touchless kitchen faucet.
Convenient in Use
If you have children in the house, you must have noticed that sometimes due to their small height, they face difficulty accessing the handle of the faucet, or any big person who has problems bending, they also face trouble using the faucet.
The main benefit of touchless kitchen faucet is that they are more convenient to use as compared to regular kitchen faucet because it does not have a handle and water flow starts with hand movement. Due to this both children and old people can use it easily.
Environment Friendly
In every field, the manufacturer is trying to give their efforts to save the environment and the same thing is happening with faucets. Touchless faucets for the kitchen are eco-friendly products.
Children sometimes forget to close the faucet or do not rotate the handle completely, due to which water flows from the faucet. A touch-free kitchen faucet is a perfect solution to the water wastage problem because when it does not feel any movement near it, then it stops the water flow.
New Age Design
Motionsense kitchen faucet looks stylish because they have thin body. These faucets don't have any handles so they are sleek in design and also take up less place in the sink. Only a single spout you see in these smart faucets.
Easy Installation
With a smart touchless kitchen faucet, you get a full detailed guide on how to install a touchless faucet.
These faucets need a single hole for installation it's not difficult to install a touchless kitchen faucet. If you have a 3-hole sink then get a deck plate with a faucet to cover the extra hole in the sink.
Germ-Free
Nowadays everyone wants a healthy life but germs are all over even the mobile we use daily have germs then how is possible that a faucet is free from germs?
But with the touchless kitchen faucet, you get a germ-free product. The main reason for the germ in the faucet is being touched with dirty hands.
The motion sensor faucet is safe because no one touches it to start the faucet so no dirty hand comes in touch with the faucet. This results in no germs on the faucet and you get a hygienic faucet for use.
Why Should You Trust Us?
To give you the right suggestion about the best touchless kitchen faucets, our team has picked 55 different models. We checked every essential factor.
First, we had to sure that their sensors are fast and installed in an easy-to-reach place. It makes faucets convenient to use.
We read reviews of other consumers and talked with them to know about the performance of the faucet. We eliminated those faucets which did not live up to the claims of the manufacturer.
Next, we checked how easily their spray head pull out from the faucet. Because an easy-to-retract spray head makes the faucet more convenient.
Another feature we checked was clearance. It is not a good idea to go with a low-clearance faucet. It becomes difficult to rinse pots and pans.
At last, we checked the price. Not all people can afford expensive faucets. We only picked affordable faucets on the list.
Buying Guide To Pick Right Touchless Kitchen Faucet
1. Sensor
When buying a touchless kitchen faucet sensor is the first thing you should check. Every company has different types of sensors. Most faucets have a single sensor but some faucets also have double sensors.
Due to the double sensor, it is easy to use the faucet, but it also increases the price of the touchless kitchen faucet.
Saving water through touch faucets is easy, but saving water depends on how powerful the sensor of the faucet is. If the sensor is turned on by any small movement other than the hand, then the water will be wasted.
Motion sensors detect the movement of the hand, so it is important that the range of the motion sensor is high so that you do not have to take the hand near the faucet each time to turn the water flow on or off.
2. Power Source
The touchless kitchen faucet operates due to the power source. Basically, there are 2 types of power sources available for motion sensor kitchen faucets – Battery or House power supply.
Most touchless faucet uses 2 6AA batteries and these batteries run almost for 2 years.
Some companies use fewer qualities of battery circuits to reduce their production cost. A low-quality battery will not work for a longer period and you will have to change it in a few months or maybe every month.
A house power supply is a good option for a touchless kitchen faucet because like a battery-operated faucet you don't need to change the battery in it.
3. Installation
Touchless kitchen faucets are not difficult to install. There is an installation instruction manual with each faucet, by reading it faucet installation becomes easy. Even after reading the manual, if you do not understand how to install the faucet, then it is better to use a plumber.
The plumber will install the touchless kitchen faucet correctly. There is a power box with a touchless faucet that supplies power to the faucet sensor. There are some precautions to be taken while installing the touchless faucet, which is given in the manual.
4. Faucet Height
Most touchless kitchen faucet heights are between 18 and 22 inches. Installing a higher-height faucet in the kitchen sink gives more room to wash dishes.
While buying a tall faucet, you should also keep in mind that there should be no cabinet above the sink, or else you may have to face the problem at the time of installation.
5. Pull down vs Pull out
In a pull-down touchless kitchen faucet when the spout is pulled then it goes downside towards the sink and in a pull-out touchless kitchen faucet when the spout is pulled then instead of going downside in the kitchen sink it comes towards you.
Pull-down touchless faucet is better because it covers the whole sink area easily. When you buy a touchless kitchen faucet choose a pull-down faucet it would be a better option for you.
6. Single Handle vs Double Handle
Handles play an important role when you use the faucet. Single handle faucets are easy-to-use faucets. In a single-handle faucet temperature and water flow are handled by a single lever. In double handle faucet for temperature and water flow both have different handles. Double handle faucets are not in trend, few people buy them.
7. Size
The size of the touchless faucet is an important factor when buying it. Check faucet size to make sure you are picking a perfect size faucet for your kitchen. The faucet size should not be large or small for the kitchen sink. Large faucets will block cabinet doors, windows, or anything behind it.
8. Faucet's Material
For the long life of any faucet, its material should have high quality. Avoid those cheap touchless faucets that have a plastic body because they won't stand long in the kitchen. Brass and stainless steel are good options for faucet material.
Brass and stainless steel are rust-free materials. Rust-free material increases the life of the faucet.
9. Price
The basic price of touchless kitchen faucets starts from around $100. With functionality price increases. Some big brands offer touchless faucets for more than $400 price but this is totally a waste of money because you get the same functionality at a lower price. Faucets in our list have affordable prices, so they won't disturb your monthly budget.
10. Flow Rate
Flow rate changes the way to use faucets. A high flow rate is good to clean dishes but it will waste more water and result, in your water bill would be increased. The flow rate for the touchless kitchen faucet should be 1.5 – 1.8 GPM.
Some faucets come with more than a 2 GPM water flow rate but they are only good for commercial use not for home use. The aerator may help to control the flow rate.
How to Install a Touchless Kitchen Faucet?
Many people think that the installation of a touchless kitchen faucet is a difficult task but this is not true. If you have little knowledge about the installation process of any normal faucet then with the help of an instruction book, install a touchless kitchen faucet easily.
All brand faucets have different parts so first, make sure that you have everything to install a faucet, check the faucet part list with a manual instruction guide. This best touchless kitchen faucet installation guide has a common process for all flow hands-free motion-sensing faucets.
Your faucet maybe needs, some extra installation process, so it would be great if you carefully read the installation instruction guide which you get with the faucet box.
Tools You Need For installation
Touchless faucet with its all-fitting parts
Screwdriver box
Adjustable wrenches
Measurement tape
Faucet battery
Installation guide book
1. Remove Old Faucet
If you are installing a new touchless kitchen faucet and don't have an old faucet then this step is not for you. You should skip this step to save time.
To remove the old kitchen faucet first shut off the water supply valve of the faucet. If you don't know which pipe is connected to the water supply of the faucet then it would be great if you close the main pipeline of the house otherwise when you open the old faucet your kitchen is filled with water. Now turn on the faucet handle and when water stops coming from its spout then remove the old faucet. Check the video to know more.
2. Install New Faucet
Just to check, put a new touchless kitchen faucet at the hole of the old faucet and check the temperature handle is moving freely or not, and also check that the pull-out spray head has enough room for washing. Use a deck gasket to thread the shank, data cable, and hose through it.
All faucets that turn on by touch have a single hole installation process and if your old faucet has 3-hole then you can use a deck plate to cover the extra hole of the sink.
From the hole, you have to pull thread, shank, and cable and then tighten the deck plate properly.
3. Connect All The Pipes
First, connect the hot and cold-water line and tighten it with a wrench. Now install the valve outlet which is connected to the solenoid.
Now move solenoid parts onto the valve outlet under the sink. Tighten the tube with the solenoid and use a metal retaining clip to make it securely tight.
Now you have to set the bracket but keep it 2-inches far from the connecting hose. The bracket should move freely all over the sink. Now connect the faucet and hose as mentioned in the manual instruction guide of the faucet.
4. Setup Battery Boxes For Sensor
Motion sensor faucet works by ac power or battery supply for its company gives a battery box with faucet. There are different types of connections you see on the box but don't get confused once you see the instruction guide carefully you will know the use of all connections.
The battery box of the touchless kitchen faucet controls all the functions of the faucet like it gives power to the sensor, controls water temperature, and timer for auto turning off the water.
You need to connect the pipes and wire of the faucet. Both connections box has different points so choose the right point for each connection.
Installing the battery is not a big deal just take the battery, put it in the control box, and tighten it with a screwdriver.
5. Connect The Spray Head
In the list of best touchless kitchen faucet reviews, all the faucet has a pull-down spray head that needs a weight under the sink to keep its spray head at its position. You can set the length of the spray head and set the weight according to it.
At last check all the connections that they are properly tightened or not otherwise you get leakage problems with the faucet.
In last when your faucet installation for touchless kitchen faucets is complete you can turn on the water supply of the faucet to make sure that the faucet is working right or not.
All manufacturers have customer care support so when you face any problem with the faucet you can call them, they will guide you and help you to resolve the problem. Even some companies in their warranty period send their employees to your home to solve the problem.
How To Turn off Sensor on Kitchen Faucet?
Sensors in a kitchen faucet are convenient to use. But sometimes such situations occur where you want to turn off the sensor of the kitchen faucet. You want to use it as a normal faucet. You can do it with these steps.
If your touchless faucet is operated through batteries, remove them. find the battery pack and open its lid and remove batteries from inside the box. It will turn off the sensors of the faucet.
Instead of batteries, if the motion sensor faucet has a power plug supply to give power to it, pull the power supply from the plug.
Check the valve box of the faucet beneath the sink. The valve box contains an override option. Turn this override button into the off mode to turn off the sensor.
Is a Touchless Kitchen Faucet Worth It?
Touchless kitchen faucets have a slightly higher price than regular faucets. So whether they are worth it or not.
One of the main benefits of a touchless faucet is saving water. This saving reduces your monthly water bill. So investing in a touchless faucet is totally worth it.
Can You Turn a Regular Faucet Into a Touchless Faucet?
You can't turn a regular faucet into a touchless faucet. All touchless faucets work by the sensor. The sensor is placed inside the faucet while manufacturing it. You can't insert a sensor into a regular faucet.
Do All Touchless Kitchen Faucets Have Pull-Down Sprayers?
Pull down kitchen faucets are one of the popular types of faucets. But not all touchless kitchen faucets have pull-down sprayers.
It depends on the brands that what type of sprayer they want to give in the touchless faucet. Touchless faucets are available in the pull-down, pull-out, and without any pull options. You can pick a type of your choice.
Most people like pull-down sprayers. So, brands make most faucets with pull-down features. Pull-down touchless faucet is perfectly suitable for deep kitchen sinks. Pull-down sprayers provide great flexibility in the kitchen sink.
Do Hands-Free Faucets Save Water?
Hands-free faucets are designed for easy use. You just wave your hand and the water turns on. To turn off the water, you don't need to wave your hand.
When its sensor doesn't detect any movement for a certain time period, water flow stops. In a regular faucet, if you don't turn off the faucet, water flows continuously which results in wastage of water. This situation doesn't occur with the hands-free faucet.
It shut down the water when the faucet is not in the use. We talked with many people who are using hands-free faucets and ask them if their water bill is decreased or not. All have the same answer, yes they now get a less water bill after installing a hands-free faucet. Less water bill is a clear indication that hands-free faucet saves water.
Who Makes The Best Touchless Kitchen Faucet?
Currently, Moen has the best touchless kitchen faucets. Moen has a good mastery to make touchless faucets. Its MotionSense technology is a cut above the rest. It is fast and precise. So, the chances of false movement detection are almost zero.
Its power clean technology provides 50% more power without using extra water so the water bill of the house is not increased. More power in the water is always good to clean dishes fast.
Its flexible design gives freedom to install it into single or three-hole sinks. The Reflex system makes spray head movement easy and secure docking keeps the spray head at the right position. All these useful features make Moen a good brand for touchless faucets.
How To Change Battery in Touchless faucet?
Follow these steps to change the battery in the touchless faucet.
Find the battery case of the faucet. In most faucets, the battery case is placed beneath the sink.
Remove the cover of the battery case. If it is fixed with screws, use a screwdriver.
After removing the case, the battery is visible. You can see the "-" and "+" signs on the battery case.
Take out old batteries from the battery box.
Most faucets have two AAA alkaline batteries.
Put a new battery in the battery box. Match the sign on the box and the battery.
Connect the negative point of the battery with the "-" sign and the positive point with "+".
Now Place the battery cover
Pros and Cons of Touchless Kitchen Faucet
Before buying automatic faucets for the home you should think about whether this is the right faucet for you or not. Do you need a kitchen touchless faucet in your kitchen sink? With these pros and cons, you would know which touchless kitchen faucet is the right choice for you.
Touchless Kitchen Faucet Pros
A hands-free faucet for commercial and home use is convenient in use for children and elderly people in the house. Because sometimes children can't reach the faucet handle to turn it on. A touchless faucet solves this problem with ease.
No need to touch the faucet to start or close it. Your hand movement is enough to start the faucet and the faucets turn off automatically after set time so it will not get in touch with the dirty hand which makes it safe from germs and make it hygienic.
Most touchless kitchen faucet comes with a pull-down sprayer. A Pull-down sprayer makes lots of help in washing. You can take away spray heads in any area of the sink.
Temperature control setting. A temperature handle comes with most hands-free faucets. You can adjust the temperature of the water with this handle.
Sensors are sensitive to hand movement so when they don't detect any hand movement, they shut off automatically to save water.
A stylish design makes it a cool choice for every kitchen.
Touchless Kitchen Faucet Cons
The main disadvantages of touchless kitchen faucets are that they are high in price so they are not affordable for most of the family.
These faucets run on batteries. Sometimes due to technical problem battery stop working at that time, and you can't use the faucet till you don't replace the battery. Some faucet comes with an AC power option also so they would be a good choice when the battery goes down.
As you know that these touchless kitchen faucets work on the sensor and the sensor reacts to movement. When someone by mistake moves hands near the sensor or any other object then water flow starts from the faucet. So, it would be better to install a faucet in the corner so it gets less contact with people.
FAQ about Touchless Kitchen Faucet
What Is The Best Company For Touchless Kitchen Faucets?
There are several popular brands in the kitchen industry like Delta, Moen, Kohler, and Pfister for auto shut off the water faucet. All brands are giving their best to be in competition.
Apart from these big names, there are also some newcomers in the faucet industry which is giving tough competition to these brands like Forious, Badijum, and Sooshi.
Delta and moen are the best companies for the best touchless kitchen faucet.
In Touchless Kitchen Faucet How to Adjust Temperature?
This is a common question for many people on how to do touchless faucet temperature control. Most touchless kitchen faucet comes with a temperature handle that you can move to get cold or hot water.
If your faucet doesn't have a handle then in the control box you can adjust the temperature of the water. But like a handle you can't change temperature anytime you have to set it through the control box again.
Are Touchless Kitchen Faucets Reliable?
Yes, touchless kitchen faucets are reliable in use they have lots of features so you do your work easily in the kitchen.
In the future, every kitchen will have touchless faucets in the sink. They are reliable with their sensors also as their sensor works only when they detect movement of hands.
Do Touchless Faucets Have Batteries?
Yes, the touchless faucet has batteries. Their sensor works with the power of the battery. Some touchless faucets have dual options of battery and ac power so when batteries go down You can use battery power to use the faucet.
Touchless Faucet is Good For Kids or Not?
Definitely, touchless faucets are good for children. As the height of children is not tall so their hands don't reach to handle the faucet and sometimes children forget to turn off the valve of the faucet so to get rid of both problems touchless faucet is the right choice for your kids.
Does Moen Motionsense Turn on by Itself?
No, Moen has motion sensor technology for its faucet. They work hard to improve their technology every day. Moen faucet sensor knows the difference between hands and other things so moen faucet won't turn on by itself.
Do Touchless Faucets Need Electricity?
The touchless faucet works on the sensor and the sensor needs the power to work. Through battery or electricity sensor gets power and turn on or off water flow. Battery-operated touchless faucets are better in comparison to electricity-operated touchless faucets because due to electricity there is a chance of short circuits.
Can a Touchless Faucet Work Manually?
Yes, the touchless faucet can work manually. In the touchless faucet, there is a handle also so when the battery is down then you can use the handle to operate the faucet. Also in many touchless faucets, you can bypass the touch faucet so the sensor will be turned off and you can operate the touchless faucet manually.
How Long do Batteries Last in Touchless Faucet?
6AA battery is used in the most touchless faucet and the 6AA battery run for 2 years without any problem. Some expensive touchless faucets use a high-quality battery and it runs for 5 years.
How Do You Reset a Touchless Faucet?
Resetting a touchless faucet is not a big task. In the touchless kitchen faucet, there is a control box that you can use to change sensor timing and other functions. If you want to reset the touchless faucet to its initial position then all faucet has a reset button. Press that reset button and all the settings of the touchless kitchen faucet are set in their original position.
Final Words
After reading the best touchless kitchen faucet reviews guide you can decide which faucet is useful for you in the kitchen. This is an unbiased review guide for the best value kitchen faucet with the pros and cons of the touchless kitchen faucet. All task in the kitchen becomes easy with the automatic kitchen faucet.
To make your kitchen germ free you can go with these best-rated touchless kitchen faucets. The price of these faucets is high but the feature you get with touchless faucets is worth it. So, you don't feel cheated when you give a high price for the faucet. If you read this guide carefully then choosing the best kitchen touchless faucet is no big deal for you.
Check also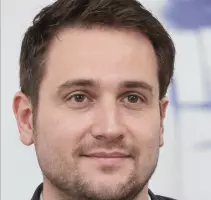 Meet Ralph Matthews, father of 2 cute daughters and a skilled plumber with over 10 years of experience in the industry. Ralph has particular expertise in repairing any type of faucet and has helped countless homeowners and businesses solve their plumbing problems with his expert knowledge and attention to detail.