Faucetshowerguide.com is reader-supported. We select all the products after considerable research and give unbiased reviews to the readers. We may receive commissions from purchases made via our links at no additional costs to you.
Delta is a well-known faucet brand so many people use it, in their bathroom and kitchen. If the Delta shower faucet in your bathroom is not working properly and you want to repair it.
To repair any Delta faucet, you need to change its parts. Every Delta shower has a unique model number that shows what parts you will need to repair the shower. If you don't remember the model number but still, have the original package of the faucet then you are lucky.
If you don't know where is the model number on the shower and also you don't have a shower box then this guide will help you determine how to identify delta shower faucet model number.
Why Do You Need Delta Shower Number?
There could be several reasons to find out the Delta shower number.
It is possible that you need to repair the shower but you didn't install it so you don't know the model and now you can't find the right parts of the shower.
You are renovating your bathroom and wish to match other accessories in the bathroom to the shower. On the Delta website, if you know the model number, you can get matching accessories.
You want to consult with customer care but they can't help you because you don't know the Delta shower model number.
Also, the model number helps to check out the warranty status of the shower.
How To Find Delta Shower Model Number?
If the original box of Delta shower faucets is still floating in your storeroom, check it. Not only Delta, every faucet brand prints the model number on the faucet box.
But if you are like me who don't keep any product box in the house after a few days then the Delta website will help you. On the Delta Website, you can find all details about touchless faucets, tub faucets, or any other Delta faucets by just following below simple steps.
First, go to the Delta website.
Now top menu of the website has the "Service & Parts" option. Click on it or hover the mouse on it.
Here you will find the "Find Parts & Identify Your Products" section. Click on it to go to the next section of the website.
Here you get the search faucet by model number option. But we don't have a model number so skip that part and go to the "Product Identifier Tool" section.
Here you see the kitchen and bath options. We are searching for a Delta shower faucet model number so click on the bath section.
Now, you will see the product type section. In this part there are different Delta bath products are shown.
Sink faucet
Showering product
Bathing product
Toilets and seats
Accessories
Select showering product. Again, you see different types of showers and their products.
Two-in-one shower head
Shower component
Shower bases
Shower walls
Shower kits
One-piece showers
Shower doors
You need to select which type of shower you have.
In the next section, Delta will ask a few questions related to shower to confirm which model you have. According to your answer, it will suggest related shower models to you. So, give the right answers so you will get the right shower faucet as the result.
When you answer all questions, you get different models in the search result. You can check whether your shower model is available in the result or not.
Every faucet in the result has its name and model number. You can check your Delta shower faucet model number from there.
Note: All screenshots are taken from Deltafaucet.com for refrences.
How To Find Discounted Delta Shower Faucet Model Number?
It is possible that which shower model you are finding on the Delta website is no more manufacturing by Delta. If Delta has discontinued that model then you can't find its model number.
This situation happened to a few people. The solution for this problem is you need to take the help of Delta customer care service.
Due to hard water build-up, the shower number is not visible. You can try to remove hard water build-up.
If the number is still not visible or worn off then take pictures of the Delta shower and send them to the Delta customer care service and ask them to model the number. They will surely help you.
This is the only way to find out the model number for the discontinued shower model.
Other Important Factors To Check For The Model Number
From our methods, users get help to find the model number of the Delta shower. The model number is really important to find our exact match parts of the shower to repair it.
Here you find additional information about Delta shower faucets. If you have recently installed a Delta faucet then its box or faucet's receipt should have to you. You can find out model number on the faucet box or receipt.
With the shower faucet, you also get an installation guide that contains a model number. On the shower, the model number is printed. If you know a little bit about Delta shower, you can find the model number on its body.
On all Delta faucets for the bathroom and kitchen, Delta's name is clearly printed. If Delta's name is not visible on the shower then it is not a Delta shower. Maybe you are looking at the wrong faucet.
How To Find Old Delta Shower Faucet Model Number?
Finding the right model number is essential to getting the right parts for the faucet. Without knowing the model number, you may purchase the wrong parts for your shower faucets. If you have tried all the above-mentioned methods to find model numbers and still didn't get it then try this one. It will help you.
Remove your shower and take it with you to the nearest plumbing store. Visiting a local plumbing score sometimes might help people. Employees at the plumbing store have great knowledge of faucets and their parts.
Without knowing the model number, they can tell you which parts are right for your faucet. If you are lucky, they may also tell you the model number of the Delta shower faucet.
Final words
Finding the right model number for your shower faucet is important to repair it. This article shows all the possible ways how to identify delta shower faucet model numbers.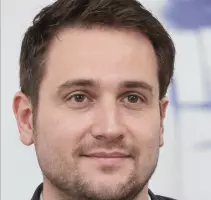 Hi, I am Ralph Matthews. I have been doing plumbing work for the last 20 years. I have created FaucetShowerGuide blog to share my plumbing experience with people. My main moto to create FaucetShowerGuide blog is to give the right guidance to my reader so they can select the best faucet and other products for the kitchen and bathroom.