Faucetshowerguide.com is reader-supported. We select all the products after considerable research and give unbiased reviews to the readers. We may receive commissions from purchases made via our links at no additional costs to you.
Moen is a well-established faucet brand but like any other faucet brand, Moen faucets also need repairing when they don't work properly. If you are thinking that how do I find my Moen faucet model number then probably you are repairing the Moen faucet in the kitchen or bathroom.
Moen faucets are reliable but we know that with time there may be some issues you may face with any faucet like leaking faucet, low water pressure, etc.
Replacement of faucet parts is not difficult. You can do it at home but before replacing faucet parts, you need to know the faucet model, so you can purchase exact same part. Wrong matching parts won't fit in the faucet and you need to go again to the shop to change them. So, first, check the Moen faucet model and then purchase its parts. Let's see ways to find the Moen faucet model number.
Why Do You Need To Find Moen Faucet Model Number?
Moen is known for its quality faucets that are durable. Moen has a wide range of faucet models. Moen gives a unique model number to every faucet. Moen faucets can be used as commercial faucets or just a simple home faucets.
Wherever you are using Moen faucet, some extra knowledge about the faucet is not redundant.
Every faucet gets its unique model number which differentiates it from other Moen faucets. The company makes parts according to the faucet model. To check whether any part will fit in your Moen faucet or not, you can check it by checking the model number of the faucet and part.
Most Moen faucets come with a limited lifetime warranty. So, in the feature, if you need to take help regarding faucets from Moen customer care, you need to tell them the faucet model number. The model number is a combination of numbers and an alphabet.
By knowing the model number, the customer care executive will know about the faucet's model and will guide you to the right information about the faucet.
To replace the faucet part, you need to know the model number. Apart from the faucet, the model number is also found on the faucet manual or installation sheet. You can order the correct part of the faucet by using the faucet model number.
How Do I Find My Moen Faucet Model Number?
Method 1 – Step By Step Process To Find Moen Faucet Model Number
Visit Moen's official website. On the top, you see a menu.
Go to the service tab of the menu.
When you hover the mouse on it, here you find the "Identify My Product" Option. Click on it and it will guide you to find the model number.
In the next window, you will see bathroom, kitchen, and smart home options. If you have a Moen kitchen faucet then click on the kitchen or for a bathroom faucet click on the bathroom tab.
Now you see 4 more options that are related to the kitchen accessories. We are searching for how do I find my Moen faucet model number, so click on the faucet tab.
For kitchen faucets, Moen has 4 different options kitchen sink faucets, bar and prep faucets, beverage faucets, and laundry and utility faucets.
Now you see the list of available Moen kitchen faucets. This list is big so you may spend time finding the right Moen faucet model number.
Here is a trick that you can use to shorten this list. On the right side of the window, you see different filters like finishes, installation type, etc. You can select filters that are related to your faucet to narrow down the list. This little filtering will save time.
As soon as, you applied more filters number of matching faucets decreased in the list. Under every faucet, there is a model number. If you will find a faucet in the list, you can write down its model number from there.
Method 2 – Check Faucet Manual or Box To Find Model Number
This process is simple but most people don't keep the faucet box or manual after installing the faucet. In a few days or a month, they throw the box and manual guide. If you are among those people then method 1 is for you.
Apart from the faucet, the faucet model number is also printed on the faucet box. The faucet box has lots of information about the faucet like type, manufacturing year, warranty, model number, price, made in-country, and more.
You can note down the faucet model number from the box or manual guide. Also, the manual guide contains information about different parts of the faucet. It shows how can you install the faucet. Also, it contains faucet repairing information.
Method 3 – Use Google Image Search Feature
Google image search is a good feature to find out detail about any product. But this process is a little bit time-consuming because you get lots of images in the result. So, it takes time to find out the right image.
Click the image of the faucet
Go to the google image search
This search option looks the same as a normal google search but here an additional camera icon is available
Click on the camera icon
Now you get 2 options "paste image URL" or "upload an image"
Click on the upload an image and upload a faucet photo from the PC or mobile
Click on the search and you get all the results related to the image
Thinking To Change Moen Faucet, Here Are Some Good Options
Simple design, easy to use, and maintain
Powerful jet spray and affordable price
Durable long-lasting finish
Comes in a wide variety of spot-resistant finishes
Magnetic docking spray with different spray modes
Easy clean spray nozzle
Touchless feature
Final words
So, we've just gone through how do I find my Moen faucet model number process. To find model number users our above methods. If you still are not able to find out the model number call their customer care support, and they will solve your problem. By finding the model number of the Moen faucet, you can get an exact part for the replacement.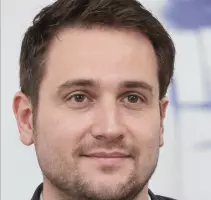 Hi, I am Ralph Matthews. I have been doing plumbing work for the last 20 years. I have created FaucetShowerGuide blog to share my plumbing experience with people. My main moto to create FaucetShowerGuide blog is to give the right guidance to my reader so they can select the best faucet and other products for the kitchen and bathroom.