Faucetshowerguide.com is reader-supported. We select all the products after considerable research and give unbiased reviews to the readers. We may receive commissions from purchases made via our links at no additional costs to you.
During cooking and washing, one thing which we need most is a kitchen faucet. Is your kitchen faucet leaking or not working properly? You want to remove it but don't know how to remove Grohe kitchen faucet. Don't worry, here we are to help you.
Installing a new kitchen faucet or repairing an old one can breathe new life into your sink area. People often don't think about the faucet till it doesn't show any issue.
Removing a Grohe faucet is not much complicated as you thought. With the help of the right tools and planning, it becomes easy to remove the faucet in the kitchen sink.
It doesn't matter which brand of faucets you are using, over time, even the best quality faucets start showing problems so you need to remove them. This step-by-step guide will explain the easy way to remove a Grohe kitchen faucet.
Which Tools Do You Need To Remove Kitchen Faucet?
How To Remove Grohe Kitchen Faucet?
Removing the Grohe kitchen faucet becomes easy if you follow all the below steps. While doing any plumbing work, you should wear safety glasses to protect your eyes.
To remove the Grohe kitchen faucet, you need to go under the sink to remove the faucet and water pipeline connections. Here you need a flashlight so you can properly view it under the sink. Wear safety gloves so your hands are safe from any cuts or chemicals.
Step 1 – Turn off The Water Supply
For any plumbing work, the first step is to turn off the water supply. Here we are removing the Grohe kitchen faucet so you need to turn off the water supply to the faucet.
Like other faucets, Grohe also has a hot and cold-water line. Connection for these supply lines you can be found under the sink. Close both connections to turn off the water.
Sometimes, may be possible that under the sink there is no way to turn off the water. So, in this condition, find the main water supply line of the house and turn it off. It will turn off the water supply of the whole house.
Step 2 – Remove Remaining Water From Faucet
After turning off water lines, some amount of water remains in the faucet. This water causes a mess when we open faucet parts to remove it.
Turn on the handle of the faucet for a few minutes. It will make the pipeline empty and all water comes out in the sink. When you leave the handle in the open position, the pressure inside the faucet also releases.
When you remove water supply tubes from shut-off valves, you should keep the bucket under the connection. When you unscrew tubes, you may listen to water dribbling out of the tubes. There should be some residual water left in the water supply pipes. The bucket will collect all water so you won't slip on the floor.
Step 3 – Loosen Faucet's Nuts
Unscrew nuts of hot and cold water supply. You can use a wrench to hold shut-off valves so when you unscrew the nut, the shut-off valve won't move.
Find all nuts that are used to make the faucet secure under the sink. use a basin wrench and one by one loosen all nuts. Bains wrench fits easily in the small space so if between the wall and sink basin there is a small space, the basin wrench is a good option.
Fit basin wrench on all nuts and turn it anticlockwise. When the nut is loosened enough, take out it with your hand.
These nuts remain in contact with water. So, it is common that some nuts to be covered with rust. Rust is developed between the thread of nuts and bolts. Whatever pressure you apply on the nut to open, it won't be enough.
You need to use penetration oil to make these nuts loosen. Spray penetration oil on these nuts and leave them for around half an hour. Now again put a basin wrench on them to open them.
Step 4 – Disconnect Sprayer
Some Grohe faucet uses a sprayer hose. Before pulling out the faucet, you need to remove the sprayer hose. In most faucets, hoses typically have a quick-connect fitting.
Quick-connect fitting just needs a little snap to remove the sprayer. To loosen the sprayer hose, simply pinch the sprayer fitting.
Step 5 – Remove Mounting Nuts
Till now, we have removed the nut of supply lines and sprayer. Now it comes to removing the mounting nuts of the faucet.
These mounting nuts hold the faucet to the sink. These nuts are easy enough to remove by hand. You need to move the nut in a counter-clockwise direction to remove it. If they are hard to move, use a basin wrench.
Step 6 – Pull Out Faucet
Now all nuts are removed from under the sink. Now faucet is free to pull out. Wiggle out the Grohe kitchen faucet from the spout head.
To keep the faucet tight, at its position, people use a seal or gasket. Sometimes these seal or gasket becomes harder so apply as much force as is necessary to the pull-out faucet.
Step 7 – Clean Sink Area
Maybe you are removing the faucet the first time after installing. When you remove the faucet in the apartment, you may see some gunk and residue behind it. Maybe residue cleans from the water but if not then use vinegar to clean it.
If there is hard water build-up then you need to use a vinegar and water combination. Take Luke warm water and vinegar in the same quantity. Now leave this mixture on the stain for 15 minutes. Then clean it with water. If still, you see stains repeat this process again till all stains are gone.
Thinking To Buy New Faucet, Check This –
Ultra-smooth handle operations for precise control
Long-lasting finish
Built-in protection from scratches
360-degree swivel provides a better washing experience
Final words
So, this was the full process of how to remove Grohe kitchen faucet. All steps are simple so without taking the help of an expert, you can do it yourself. After removing the Grohe faucet, you can install a new faucet or install the same faucet after repairing. A faucet is a common thing to use in the kitchen and calling a plumber to remove it every time is expensive. So, after reading this article, you can remove the Grohe faucet easily.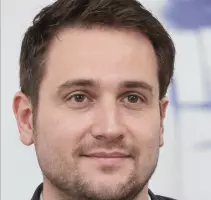 Hi, I am Ralph Matthews. I have been doing plumbing work for the last 20 years. I have created FaucetShowerGuide blog to share my plumbing experience with people. My main moto to create FaucetShowerGuide blog is to give the right guidance to my reader so they can select the best faucet and other products for the kitchen and bathroom.