10 Best Kitchen Faucet Under $100
Are you frustrated with searching for hours on end on the internet for a kitchen faucet that won't break the bank? Because of this, we did the research and hand-picked the top 10 best kitchen faucets under $100 for you.
You don't have to sacrifice quality just because you're on a tight budget. We are aware that not everyone requires the extra features found in more expensive faucets, but still want a dependable item that works as intended.
These durable, cost-effective faucets are not only made of high-quality materials, but they are also low-maintenance and won't cause you any annoying leaking or dripping issues. Also, they come with fantastic features like high water flow rates, 360-degree rotation, and a choice between spray and stream modes that can make your life easier.
We think a high-quality kitchen fixture shouldn't have to be expensive. Our guide will assist you in finding the ideal wallet-friendly faucet that suits your requirements and price range.
Top 3 Recommendations
Runner Up
Gimli – Best Pull Down Kitchen Faucet Under $100
Top Pick
OWOFAN – High Arc Budget Kitchen Faucets
Budget Pick
WEWE Best Kitchen Faucets For the Money
Curious about how we handpick the top-notch faucets on our list? Dive into our detailed review process, where we reveal the key factors we consider and the detailed steps we take to assess each faucet's performance. Check our faucet review process.
Kitchen Faucet Under 100 Comparison Chart
10 Best Kitchen Faucets Under $100
1. OWOFAN High Arc Cheap Kitchen Faucet With Sprayer
Specifications
Weight – 4.14 Pound
Size – 17.5 x 11.2 x 2.7 inches
Finish – Matte Black
Material – Solid Brass
Flow rate – 1.8 GPM
If you enjoy cooking, you are aware that washing dishes is a tedious process that is made considerably more difficult when your faucet isn't functioning properly. So don't panic, there is OWOFAN, a feature-rich yet affordable kitchen faucet.
The sprayer feature on this faucet makes cleaning dishes a breeze. Additionally, it has a leak-proof body that can be installed with just a single hole saving time.
By using premium brass in the construction of this faucet, durability, and performance are increased. It has a sleek body that is enhanced by premium ceramic discs, so leaks are no longer a problem.
And don't be concerned about your safety. The inexpensive kitchen faucet from OWOFAN has received NSF and CUPC certificates for meeting international requirements. The pull spray head on this single-handle faucet can swivel 360 degrees, making it easy to wash pots and pans.
But drawing from our experience, its two spray modes are where the true magic happens. While the stream mode makes it possible to fill pots quickly, the smooth water spray mode produces good pressure for cleaning utensils.
Moreover, it only has one handle, making it simple to manage the flow of both hot and cold water. You can fill up the soap dispenser in OWOFAN and use it for a month.
Pros
The matte black finish looks great in the kitchen.
360-degree rotation of spout.
Low-lead is used
Dual-mode spray setting
Easy Installation
Cons
The deck plate is not included
2. Gimili Cheap Kitchen Faucet
Runner Up
Specifications
Weight – 5.4 Pound
Size – 8.26 x 2 x 16.3 inches
Finish – Brushed Nickel
Material – Solid brass
Flow rate – 1.8 GPM
Searching for an affordable, high-quality kitchen faucet? Gimili faucet is the best choice for people on a tight budget. This faucet has the appearance and feel of a commercial-grade fixture thanks to its strong pressure and high arc design, but it is far less expensive.
Gimili faucet's simple design, which easily fits into both single and three-hole sinks, makes installation a snap. In addition, it is the ideal size for the majority of common kitchen sinks at 16.3 inches in height and 8.26 inches in spout reach.
Gimili faucet's robust brass construction and quick, dependable performance, really set it apart. The spray head proved to be very maneuverable during testing and quickly snapped back into place when released.
And don't forget about the aesthetics: the Gimili faucet is available in five distinct finishes, including a dramatic dual-tone matte black and gold variant. You'll also get a totally personalized cleaning experience with two spray settings and a 360-degree swivel spray head. We can confidently say that this product performs as mentioned by its manufacturer.
Pros
Comfortable in washing big pots
Good choice for the big sink
High-quality design with rust-resistant body
Provides stable water pressure
Flexible to operate
Easy to clean surface
Cons
Installation instructions are not clear
3. WEWE Best Kitchen Faucet for the Money
Specifications
Weight – 5.1 Pound
Size – 22.7 x 11 x 3.15 inches
Finish – Brushed Nickel
Material – Metal
Flow rate – 1.8 GPM
An excellent alternative for people on a low budget who still want a sleek and efficient kitchen faucet. The WEWE single-handle fixture is a stylish and functional faucet with a multifunctional water spray head that will not take up too much room on your kitchen sink.
This high-quality product has a basic yet attractive design and three different spray modes for all of your dishwashing needs, including a stream mode to collect water, a spray mode to wash dishes, and a pause mode to save water between washings. This function alone can help you lower your water consumption and save money on your bills.
The faucet's nickel finish not only gives it a classy touch but also shields the body from rust and corrosion. The fixture becomes a part of your sink because of the finish's ability to match any kitchen decor.
With a single handle, you can easily regulate the water flow and switch between hot and cold water by just swiping the handle back and forth. We have tested this product against similar offerings on the market and can attest to its superiority.
Pros
Pause mode for water-saving.
Preinstalled hoes for time-saving.
Hot and cold-water lines.
Multifunctional outlet water effect
Easy to operate
Cons
Factory connections are loose. Need to be tightened before installation.
4. Appaso Pull Down Kitchen Faucet Under $100
Specifications
Weight – 6.34 Pound
Size – 24 x 11 x 3 inches
Finish – Brushed Nickel
Material – Heavy-Duty 304 Stainless Steel
Flow rate – 2 GPM
It's a top candidate on our list since it's stylish and useful, making a wonderful impression on clients. Its removable spray handle makes it simple to use for routine activities. You may quickly choose between the three water flow choices it provides—stream, spray, and blade sweep—by pressing a black button on the spray head.
The "sweep mode," which generates high-pressure, broad sweep water that makes cleaning a breeze, is what distinguishes the Appaso faucet, though. Also, the faucet has a brush connected to the spray head that you can use to get rid of any lingering food stains on your dishes or sink.
The spray head on the faucet can move freely in all directions thanks to ball-joint technology, making it capable of handling any washing chore you throw at it.
The stainless steel construction of the low-cost Appaso kitchen faucet ensures its durability and rust resistance. Also, the faucet keeps its brilliance even after frequent use thanks to its five layers of galvanized metal finish.
The cartridge for the faucet has undergone 50,000 tests and is intended to endure up to 10 years. Based on our observations we can say it is a cost-effective alternative because you can install it yourself without hiring a plumber thanks to the installation book's six straightforward stages.
Pros
3 Types of spray modes.
Looks premium in budget.
Spout with brush
Heavy-Duty 304 Stainless Steel
High Temperature and Pressure Resistant PEX Hose
Cons
The soap dispenser is made of plastic.
5. Peppermint Matte Black Inexpensive Kitchen Faucet
Specifications
Weight – 9 Pound
Size – 17.5 x 11.9 x 3.3 inches
Finish – Matte black
Material – Brass
Flow rate – 1.8 GPM
This sleek and contemporary tap has an elegant matte black finish that will definitely improve the appearance of your kitchen. Yet this tap is more than just a gorgeous face; it also serves a very useful purpose.
This pull-out faucet has a big spray head that can cover a lot of sink space, making regular kitchen tasks easier than before.
Two spray patterns are available: a mild cleaning mode for everyday usage and a shower downpour mode for more thorough cleaning. Like the Delta spout, this faucet also boasts a 360-degree rotating spout that makes it simple to reach all corners of your sink.
The Peppermint faucet's outstanding build quality really sets it apart from other inexpensive taps. A drip-free cartridge keeps the water flowing smoothly, and the solid brass body ensures no leaks or drips. With the deck plate, two water lines, and installation manual already included, installation is simple.
The Peppermint tap has a massive 10-year warranty, the longest warranty length of any kitchen faucet on our list that is within your budget. The company will replace the faucet without asking any questions if you have any issues with it within ten years.
Pros
10 years warranty
Dual spray mode
Spot free finish
Easy installation process
Long warranty period
Cons
For some sinks, the deck plate may be small
6. Delta 21996LF Affordable Kitchen Faucet
Specifications
Weight – 3.5 Pound
Size – 8 x 2 x 8 inches
Finish – Stainless steel
Material – Steel+ Brass
Flow rate – 1.8 GPM
Are you searching for a useful and aesthetically pleasing faucet for your kitchen sink? Delta 21966LF is one of the few faucets from Delta that won't break the bank, making it the ideal option for anyone on a tight budget. And let's face it, who doesn't want a trendy kitchen sink that won't break the bank?
The installation of the centerset Delta 21966LF faucet requires 4 holes because of a side spreayer. It is the only faucet on our list with a centerset design, with the handles and spout attached by an escutcheon. Also, it's the second most reliable brand on our list after Moen.
One of the best features of this faucet is that it is available in three colors: black, stainless steel, and chrome, allowing you to select one that precisely complements the design of your kitchen.
The faucet is very simple to operate because it has two handles. The side sprayer is a fantastic addition for washing dishes even if it doesn't have a pull-down or pull-out spray option.
It can easily and smoothly clean any sink corner because it is long enough to reach there. Also, you have complete freedom of movement thanks to the high arc spout's 360-degree swivel.
Pros
Traditional design with style
Side sprayer
360-degree swivel spout
Brass body
High water flow rate
Cons
Not compatible with single-hole sink
7. Fonveth Top-Rated Budget Kitchen Faucet
Specifications
Weight – 6.44 Pound
Size – 24.7 x 10.8 x 2.9 inches
Finish – Chrome
Material – Brass
Flow rate – 1.8 GPM
The single-handle faucet from Fonveth is attractive because of its straightforward yet stylish design. For all of your regular culinary needs, it is also quite simple to operate. You won't have to work hard to complete dishwashing thanks to its multipurpose spray.
There are three spray settings on the fixture: stream, spray, and pause. When washing dishes, that final option is extremely helpful for water conservation. No more letting the faucet run as you clean away, wasting water! Simply press pause and utilize only what is necessary.
The inexpensive single-handle kitchen faucet from Fonveth also features a pull-down spray head for easy mobility when washing your sink. Even if you neglect to manually reposition the spray head, the strong magnet makes sure it does so.
With only one hole required for the faucet, installation is simple as well. And no issue if your sink has three holes! To hide the extra holes and maintain the attractive appearance of your sink, Fonveth adds an escutcheon.
Pros
Catchy and stylish design that works with every type of interior
3 spray mode with high arc spout for better cleaning
Powerful magnetic docking
A deck plate is included
360-Degree swivel spout
Cons
The spray mode switch sometimes doesn't work properly
8. Keonjinn Durable Kitchen Faucet
Specifications
Weight – 4.84 Pound
Size – 12 x 12 x 18 inches
Finish – Brushed Nickel
Material – Stainless Steel
Flow rate – 1.8 GPM
It has a modern stainless steel body that won't rust for many years, and the nickel finish gives any kitchen a touch of sophistication.
The pull-down spray head on this faucet makes washing fruits and vegetables and doing the dishes a breeze one of its nicest features. It uses a gravity ball to hold the spray head in place rather than a magnetic dock like some other variants. You can be sure that these little balls, which weigh 450 grams, will hold everything in its proper place.
The three various spray modes on this faucet—spray, stream, and pause—are just another feature we adore. This provides you with additional cleaning options, and the pause mode comes in when you need to rapidly stop the water flow.
No more inadvertent splashes or water waste! Hence, if you're looking for a high-quality faucet that won't break the budget, this one is definitely something to think about.
Pros
Stainless steel and brushed nickel finish.
The price is within budget.
High qualitycc304 stainless steel
3-way spray setting
Stable water pressure
9. WANJINLI Touch Sensitive Kitchen Faucet
Specifications
Weight – 5.74 pounds
Size – 17.5 x 9.15 x 2.1 inches
Finish – Chrome
Material – Brass
Flow rate – 1.8 GPM
The touch-sensitive faucet from Wanjinli is not only useful but also fashionable! It will undoubtedly improve the appearance of your kitchen sink because it is made of premium brass and has a streamlined design.
Every element has been carefully considered by the designers, making it ideal for rooms with modern or historical styling.
A touch-sensitive faucet has several benefits, one of which is that it keeps your family healthy. Consider the fact that one of the dirtiest areas in your house is the kitchen sink. You may avoid contaminating the faucet with germs by avoiding having to touch the handle with unclean hands. Also, you may just use your elbow to switch on the water flow if your hands are unclean.
You can rely on the Wanjinli touch-sensitive fixture to be safe and dependable because it has received several certifications. With a 360-degree rotating spout, it is lightweight, simple to install, and makes cleaning every nook and cranny of the sink a breeze.
Last but not least, the 1.8 GPM water flow rate makes it incredibly easy to quickly fill pots and wash dishes.
Pros
Elegant design with touch-sensitive technology
High-quality brass body
Germ-free use
Reduce water bill
Touch sensors
Cons
Installation instructions are not clear
10. Delle Rosa Kitchen Faucet
Specifications
Weight – 6.19 Pound
Size – 24.9 x 10.8 x 2.9 inches
Finish – Matte black
Material – Brass
Flow rate – 2.2 GPM
Delle Rosa, the low-cost kitchen fixture that has recently gained popularity in America! High functionality, a modern aesthetic, and an unbelievable price all combine to make this faucet perfect.
Delle Rosa's matte black finish is one of its best features. You won't have to worry about any bothersome fingerprints or stains appearing on this surface, which makes it not only seem wonderfully sleek and modern but also highly useful.
But, the designers made sure that Delle Rosa is very utilitarian as well, so it's not simply the style that makes it a winner. High-quality brass used in the construction of the faucet assures that you won't experience any rust or corrosion issues in the future.
For all of your cooking needs, Delle Rosa has three separate settings. To save water when washing, you may utilize the pause mode or quickly switch between the stream and spray modes.
Controlling the water temperature and flow is simple with Delle Rosa's single-handle operation – simply give the handle a little push, and you're good to go! Also, you will be able to reach every part of the sink thanks to its pull-down spray head.
Pros
Pull-down spray head with a counterweight
Single-hole installation
5 years warranty
Matte black finish to keep body spot free
The spray hose length is good
Cons
Some of the parts are made of plastic
Buying Guide For Kitchen Faucets Under $100
Keep in mind one thing, do not expect more features in the budget faucet, such as the touchless feature. You might get a touchless faucet within the budget, but its quality won't be good.
Here are some points to look at while selecting a budget kitchen faucet.
Installation
There are various faucet types, such as wall mounts and countertops. If you're starting from scratch, you have greater freedom in selecting a faucet and designing your sink area. Yet, if you're replacing an old faucet, it's critical to consider the installation process. You don't want to make any mistakes or break anything in your kitchen.
Wall mount faucets can be difficult to install, particularly in an older kitchen. If you are not a skilled DIYer or plumber, it is advisable to hire a professional. But don't worry, there are many simple-to-install faucets available nowadays. In fact, with the assistance of an installation guide, some can be completed in as little as 30 minutes.
Handles
You can go with either a single-handle faucet or a double-handle. The single handle takes less space for installation and is easy to use. Double-handle faucets preciously control the water temperature and flow.
Some double-handle faucets require more than one hole for installation. Handle selection for the budget tap depends on your personal preference.
Sprayer
There are several different spray options available for kitchen faucets. One well-liked option is the side spray, which is used to rinse vegetables and wash dishes adjacent to the faucet. But, if you don't have much room, this type of faucet requires drilling an additional hole in the sink for installation.
Pull-down or pull-out faucets, on the other hand, have a spray head that can be pulled into the sink for more practical washing. Even more advanced variants maintain the spray head in place when not in use with a magnetic docking system. Pull-down faucets are also a wonderful alternative for reducing space because they only need one hole to be installed.
Sink Hole
The number of holes in your sink can make a huge difference when selecting a kitchen faucet. The majority of sinks come with one or three pre-drilled holes, which can restrict your options when choosing a faucet.
You're in luck if your sink has three holes because there are many different faucet styles and designs available. Your selections may be restricted to single-handle faucets if your sink only has one hole, which can be a disappointment if you're seeking a more luxurious and elegant widespread faucet.
Some people might be tempted to drill additional holes in their sink to make room for the faucet of their choice, but that is not the best option. It can be a headache, damage your sink, and end up costing you more money in the long run.
Spout Size
Being stuck with a faucet that is too big or small for your sink can be annoying. Most kitchen faucets come with a medium-sized spout, which is one of the more affordable options. Before making a purchase, it's crucial to think about the size of your sink.
For effective washing, a small-sized faucet might not be the greatest option if your sink is on the larger side. How simple and joyful your kitchen duties are can be greatly affected by the size compatibility of your sink and faucet.
Different Types of Kitchen Faucets in Budget
There are different types of kitchen faucets that are built for different purposes. The right choice of faucets makes your washing work easy in the kitchen.
Pull Out Kitchen Faucet
A faucet with a hose that you can simply take out of the spout will allow you to move freely, so say goodbye to constrained motions and hello to freedom. With the pull-out function, you can access every part of the sink area with ease and give every crevice the thorough cleaning it needs.
In addition to versatility and simplicity of use, its powerful stream or spray mode water flow guarantees that your sink is completely covered.
Also, you can say goodbye to the inconvenience of manually repositioning the spout thanks to its magnetic docking mechanism. After you're finished, the magnetic force will quickly return the spout to its original position so you can start your next cleaning project.
Pull Down Kitchen Faucet
This functions very identically to a pull-out kitchen faucet, except a pull-down kitchen faucet has a spout that faces you rather than the sink, as opposed to a pull- out's, which is dragged towards the sink.
A pull-down faucet requires more room in your kitchen sink than a pull-out faucet, which is another distinction.
Touchless Kitchen Faucet
These types of faucets are in high demand nowadays because of their user-friendly design. As you wave your hand around the sensor on a touchless kitchen faucet, the water flow starts or stops. To vary the water flow, simply wave your hand under the faucet—no need to touch it.
Due to the sensor, you won't need to touch the faucet with a filthy hand for a longer amount of time, allowing it to last longer. Since they are so expensive, touchless faucets are not accessible to everyone.
Two-Handle Faucets
These faucets are very popular right now due to their user-friendly design. The water flow starts or stops when you wave your hand in front of the sensor on a touchless kitchen faucet. You don't even need to touch the faucet to change the water flow; just wave your palm under it.
The sensor prevents you from having to touch the faucet with a dirty hand for a longer period of time, extending its lifespan. Touchless faucets are not available to everyone due to their high cost.
FAQ About Kitchen Faucet Under 100
How Hard is it to Replace a Kitchen Faucet?
While replacing a faucet, the most difficulty comes in opening the old faucet. Because old faucet joints get jammed they do not open easily. For this, you have to work harder to open them. Once the old faucet is opened, you can easily install the new faucet, by reading the User Manual.
How Many Holes do you Need in a Kitchen Sink?
Generally, there are two types of sink single hole and 3 holes sink. A single-hole faucet can be installed in a single-hole sink, but for a 3-hole faucet, we have to do 2 extra holes in the sink. If you want to install a single-hole faucet in a 3-hole sink then you will need a deck plate.
Can I Replace My Own Kitchen Faucet?
Yes, you can replace your own kitchen faucet. Replacing an old faucet with a new one is not a big task. Remove the old faucet and with the help of an installation guide install a new faucet. Most of the time people install it themselves without getting the help of a plumber. If don't know anything about installing a faucet then you should hire a plumber for this work.
How Long Does It Take to Replace a Kitchen Faucet?
If you have little information related to the installation, you can install the faucet in an hour's time. If you are completely unknown then you may take 2 to 3 hours.
Do you need a Plumber to Replace a Faucet?
It totally depends on you. People themselves can install or replace a faucet, but if you don't want to do any work of installation, then you can hire a plumber. Plumbers are experts in this work so they will fit faucets easily and quickly.
Which Finish of the Faucet is Suitable For a Kitchen?
The Stainless steel finish is a good choice for the faucet because it mostly matches the interior of the kitchen and is also bright, which enhances the beauty of the sink, and in all budget fixtures under 100 you get this finish option.
How to Pick the Best Budget Faucet For a Home Kitchen?
To answer this question, we have written this article, in which you have been well explained about the best budget faucet, yet if you have any kind of confusion, then you can choose the Appaso faucet for the kitchen, its price is less and quality is also good.
What Should I Look For When Buying a Kitchen Faucet?
There are some points that you take care of while buying a kitchen faucet, then you can choose a good faucet for the kitchen sink.
• How many holes are needed to install the tap? If the sinkhole and faucet hole is not the same then you need a deck plate to cover extra holes.
• Can you install the tap yourself or do you need a plumber? Nowadays the installation process of most faucets is easy, you can install it yourself in some easy steps.
• Spray head is detachable or not a detachable head helps you in washing.
• Choose the color of the faucet wisely. It should be matched your kitchen Interior.
• For a good healthy family lifestyle choose a lead-free faucet.
Final Words
In this article, we have reviewed the best kitchen faucet under $100 for our readers. These kitchen faucets are good for those who have a low budget. This article is a detailed buying guide for our readers. We have mentioned the pros and cons of all faucets so you can decide which is good for your kitchen.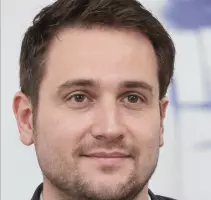 Meet Ralph Matthews, father of 2 cute daughters and a skilled plumber with over 10 years of experience in the industry. Ralph has particular expertise in repairing any type of faucet and has helped countless homeowners and businesses solve their plumbing problems with his expert knowledge and attention to detail.