Faucetshowerguide.com is reader-supported. We select all the products after considerable research and give unbiased reviews to the readers. We may receive commissions from purchases made via our links at no additional costs to you.
Whether it is laziness after getting up in the morning or a day's fatigue, a hot water splash coming out of the shower refreshes your mood. Therefore, it is important to have a proper shower fixture in the bathroom. Many companies make showers, but in this Delta linden shower faucet reviews article, we will tell you in detail about all Delta linden shower features and flaws.
Delta has been famous for making faucets for bathrooms and kitchens for many years. Delta always uses new designs and technology in the faucet and shower. Delta's shower flexible design makes it easy to fit and match with the interior of any bathroom.
Features of Delta Linden Shower Faucet
There is something special in all the showers, because of which people like them, delta linden 1 handle shower faucet also has some special features due to which it is the first choice of many people. Let's talk about linden's shower features.
Material
The life of any shower model depends on the selection of its material. The common material for the shower is stainless steel and brass. Both materials have their own distinct characteristics. Other than brass and steel, a shower made from other materials has a shorter life.
Both steel and brass materials are used in the delta linden shower. Because of its high-quality material, your money is invested in the right place. Maybe because of its good quality material, the price of the shower is slightly higher, but once it is installed in the bathroom, you will not have to change it for many years.
Design
Delta Linden 1 handle shower faucet is available in two types of design. One design has a handle and shower, and the other design offers a handheld shower option with a shower. With the help of this handheld shower, you can clean your body well.
Anybody will be easily impressed by its design. It has a minimalistic design and delta never disappoints its customers in terms of design.
Like other delta showers, the Linden shower faucet follows all the rules of ADA-compliant design.
Motion Pressure Balance Valve
Maintaining water temperature while bathing in the shower is a difficult task. Sometimes due to too much hot water, your body also gets burnt.
There is no such problem with the delta linden tub shower faucet. The motion pressure balance valve has been used in the Linden shower faucet, due to which the temperature of the water does not suddenly increase.
Finish
Delta linden shower faucet is available in 2 different finishes. All the finishes are unique and don't get fade easily.
Stainless steel finish
Oil rubbed bronze finish (Venetian bronze)
Those people who want to give an old vintage look to the shower area in the bathroom can choose oil rubbed bronze finish of the Delta linden shower faucet.
Venetian finish gives an extravagant look to the shower. It has 2 different finish options so it would not be difficult for you to choose the right finish that matches the interior of the bathroom and give a sophisticated look to the bathroom.
Installation
Before buying any shower, you need to check its installation process if you are going to install it yourself.
Delta linden's single control shower faucet installation process is so easy. If you have never installed a shower before, you can still easily install a Delta linden shower. The installation process of the shower is easy because it has only 2 parts to install, one is the showerhead and the second is the handle.
Linden shower comes with a manual installation guide that helps you to install the faucet correctly. Without the help of a plumber, you can install a delta linden bathtub faucet with a hand shower.
Warranty
For any product warranty mattes. delta linden shower tub faucet comes with a limited lifetime warranty. Delta always takes care of its customers and gives them the best service after the sale.
Delta's after-sales service is awesome and their customer care representatives are so helpful. They listen to your problem carefully and then suggest the solution to the problem and if it is necessary then they will replace the shower.
Delta linden shower faucet reviews
Delta Faucet Linden 17 Series Dual-Function Shower Trim Kit
Specifications
Weight – 3 Pound
Size – 17.13 x 6.38 x 8.88 inches
Finish – Stainless
Material – Steel
Flow rate – 2 GPM
Included items – Hose, Shower Trim Kit, Hand shower
The first faucet in the list of delta linden shower faucet reviews is the delta faucet linden 17 series dual-function shower trim kit. Delta has given the in2tion name to Linden 17 series shower faucet because it is a 2 in 1 shower faucet. This high-pressure shower head has an inbuilt handheld shower that can be detached.
You can use the shower in both ways, you can use the delta linden bath faucet as a regular shower for bathing, and also you can detach its hand shower and use it from close range to clean your body.
Due to handheld showers, the delta linden tub shower faucet makes it easier for the animals to bathe. Put the animals in the tub, then detach the shower from the showerhead and bathe the animals easily with it. Check the Venetian bronze model of the Delta Linden 17 series shower faucet.
delta faucet linden 17 series dual-function shower is a double handle shower faucet that makes it easy to control the temperature and volume of water with different handles. Double handles are always helpful if you have children or elder people in the house.
The motion pressure balance valve keeps the temperature within a safe range and also increase it by +/- 1.6 degree Celsius. Linden shower faucet valve makes sure that you don't get much water while bathing.
Diverter of shower can set shower in 3 different modes.
Shower head and hand shower
Shower head only
Hand shower only
4 Different spray options are given in the shower to take full enjoyment of bathing.
Full body spray
Fast massage spray
Full spray with massage
Pause mode – This mode is very useful because while bathing when you use soap on the body the pause mode stops water and saves lots of water from waste.
To make the cleaning process easy delta linden bath faucet uses soft, rubber, and touch clean spray holes. Due to soft rubber holes, the clean-up process of calcium build-up becomes easy. If you regularly keep the showerhead clean then no build-up will be formed on it and the shower body always remains like new.
Because of its quality material, it works longer than other showers.
Pros
Hand-held shower
Touch clean spray holes
Temperature control sensor system
Dual function mode
Cons
The shower valve is not included need to purchase
Should You Buy Delta 17 Series Shower Trim Kit?
The best part about Delta 17 series shower is that it has a detachable handheld shower head that helps to wash the body perfectly. The handheld has a magnet so it becomes easy to remove and replace. Its temperature control is perfect and never lets you burn. Delta 17 series shower head is a perfect choice for the bathroom.
---
Delta Linden 14 Series Shower Faucet
Specifications
Weight – 2.1 Pound
Size – 9 x 10.75 x 5 inches
Finish – Venetian Bronze
Material – Brass
Flow rate – 1.75 GPM
The next faucet in the list of delta linden shower faucet reviews is the delta linden shower faucet 14 series. This faucet is the perfect choice for the bathroom. Its bronze vintage look sets the bathroom atmosphere to the old vintage era.
For a shower faucet spray, options are important. Delta Linden 14 series Venetian shower faucet has 5 different spray modes.
Full body spray with a powerful stream of water
Fast massage spray
Drenching spray
Full body spray with massage
Pause mode
Delta linden shower is also available with a tub faucet option, so if you have a tub and you don't want to buy an extra faucet for it then its combo offer will save your money. Check the Delta linden shower tub faucet option.
This stylish classic oversized delta linden single control shower faucet will give you a true experience of the rain shower effect. Delta showers come with WaterSense technology which saves water and gives it contributes to the environment.
It is a single-handle faucet both temperature and water volume can be controlled by a single handle. Sometimes it becomes difficult to adjust both things with a single handle especially if you have children in the house.
But Delta has done a good thing with the shower faucet in that it uses a motion pressure balance valve to take care of temperature control. This technology always keeps the temperature in control and you get balanced warm water for the bath.
When we close the shower after using it, some water droplets remain on the front of the showerhead. There are many types of minerals in the water, due to which the body of the tap gets rusted and at the same time stains are also formed. But Delta linden shower uses touch-clean technology to keep the faucet body clean.
Pros
5 Spray modes option
Water-saving technology
Hot water control technology
Durable due to brass body
Rainshower design
Cons
The shower valve is not included need to purchase
Should You Buy Delta 14 Series Shower Head?
The body is sturdy and built with durable metal. Its all body is not made of metal, some part is built with plastic. Not all installation accessories come with this shower. Temperature control is not accurate. Overall Delta 14 series is not a good choice for a bathroom shower.
---
Delta Linden Bath Accessories
FAQ About Delta Linden Shower Faucet
Delta Linden Shower Faucet Installation Instructions
The installation process of the delta linden shower faucet is easy. It has only a two-part handle and showerhead and both parts are different so you can adjust it according to your vantage.
The shower gets installed in-wall so it would be better if you take the help of a plumber. If you want to do it yourself then with delta linden shower faucet installation instructions manual guide will help you. The full installation process is written on it. Just follow the process as shown in the manual.
What Delta Valve Used for Linden Shower Faucet?
For the delta linden shower tub faucet, Delta uses a motion pressure balance valve. The main benefit of the valve is that it uses sensor technology to control the temperature of the shower faucet.
The temperature never gets high so you get always light warm water for the bath. The temperature gets fluctuated between +/- 1.6 degrees Celsius so you get decent warm water with a rain shower effect.
How to Replace Seals on Delta Linden Monitor Shower Faucet?
Follow the below steps to replace the seal of the delta linden motion shower faucet.
• Gather tools like Allen wrenches, pliers, grease, and new seal.
• Turn off the water supply valve to the shower.
• Remove the handle from the shower with the help of a wrench and pliers.
• Now remove the old seal of the shower.
• Put a new seal and connect all shower parts.
• Turn on the water supply and check leakage.
Final Words
In this Delta linden shower faucet reviews guide, we have carefully observed all the points of the delta linden shower faucet and found that it is a good shower faucet to install in the bathroom. if you are buying a delta linden tub shower faucet, then you are investing in the right place. Due to its motion sensor valve, balanced hot water comes out. Delta Shower enhances the beauty of your bathroom and also contributes to the protection of the environment by saving water. On Amazon, customers are giving positive feedback about the Delta linden shower faucet.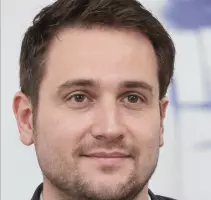 Hi, I am Ralph Matthews. I have been doing plumbing work for the last 20 years. I have created FaucetShowerGuide blog to share my plumbing experience with people. My main moto to create FaucetShowerGuide blog is to give the right guidance to my reader so they can select the best faucet and other products for the kitchen and bathroom.