Peerless faucets are an affordable way to give a unique and fresh look to the kitchen or bathroom sink. Peerless is growing rapidly for every type of faucet in the house. Peerless takes pride to build modern design faucets that offer reliability in the sink. Besides faucets, Peerless also offers durable products for kitchen and bathroom washing work.
Are Peerless faucets any good to install in the kitchen or bathroom? This question comes to mind when you are going to buy a Peerless faucet. Probably, you haven't used a Peerless faucet earlier so it's time to do so.
To help you out, to know about Peerless faucets in the detail, I have researched about Peerless faucet brand mad came up with this article. So, you can decide whether the Peerless faucet is right for you or not.
About Peerless Faucet
Peerless is a subsidiary of the Delta faucet brand. Peerless is an American company that sells faucets at affordable prices.
Peerless faucets are mainly classified into two categories pull out and pull down. Peerless also has single and dual-handle faucets. Its faucets can be installed on the sink or on the wall. Peerless has various models of faucets to give a unique look to the kitchen or bathroom.
Peerless focuses on the quality and design of the faucet. Peerless aims to improve the life of the people by making everyday washing work easy in the kitchen. Its faucets are designed to use in a friendly manner.
In the Peerless faucet collection, you won't find any extraordinary faucets but its faucets are durable.
Who Makes Peerless Faucets?
As i said earlier, the Peerless faucet brand comes under Masco corporation. Masco corporation is very famous and it is a Fortune 500 company. Masco is famous for its home products especially faucets. Delta is a very famous brand.
Peerless is committed to hygienic parts, efficient uses, and sustainability. Peerless faucets are designed to give value for money products to their customers.
Peerless has a wide range of faucets for the kitchen and bathroom. Peerless won't make high-end faucets. So, don't expect any feature-rich technology in its faucets. Also, Peerless has a limited number of touchless faucets for the kitchen sink.
Are Peerless and Delta Faucets The Same?
Although Both Peerless and Delta are parts of Masco corporation, their faucets are not the same. Delta is one of the top brands in the faucet industry. Whereas Peerless is less popular than Delta. Both have different faucets in their collection.
The quality of Peerless and Delta faucets is good because their main parent brand is the same.
Delta has top-notch faucets for your home. You will get voice-activated, touch-activated, widespread, centerest, and more. Whatever is your preference for the faucet, you will definitely get it from Delta.
On the other side, Peerless has quality faucets but its collection and variety are not as wide as Delta. The good thing is Peerless faucets are not highly-priced as Delta faucets.
Where Is The Model Number on Peerless Faucet?
If your faucet is not working properly or there is any leakage in the faucet, you should know the model number of the Peerless faucet, so you can get an exact matching part for the faucet.
You can find on the model number of the Peerless faucet box. But as soon as people install or replace the faucet, they throw the box and it becomes hard for them to know the model number.
Here is the process to find out the model number of Peerless faucets.
Open the Peerless faucets official website.
Now here you see, the kitchen and bath category. If you want to find the model number of the kitchen faucet, click on the kitchen. For the bathroom faucet, click on the bathroom.
If you click on the kitchen category, you will see two handles pull down, single handle, and other options. Click on the type you have in the kitchen.
On the next page, you will see different models of the kitchen faucet.
Below the image of every faucet, there is the name and its model number are written.
You need to find your faucet from the list. When you see your faucet, check its model number and write it anywhere so next time you don't need to do the whole process.
Is Peerless a Good Faucet Brand?
Peerless faucet is a good faucet brand for budget-friendly faucets, not for the high-end faucets. If you want a feature-rich faucet like a touchless or voice control faucet, the Peerless faucet brand is not for you.
Peerless faucets are more efficient than other faucets in the same price range. Peerless faucets are a good solution for those who have a limited budget and want a decent faucet for their house.
The ergonomic design of the Peerless faucet makes it a good choice for the kitchen or bathroom sink. The stainless steel frame gives tough protection to it from rust and corrosion.
Some Peerless faucets come with a multi-layer spot-resist finish to prevent fingerprints and water spots on the faucet.
Peerless faucets are tested by an independent laboratory. It passed all the safety and reliability standards of the USA government. Its lead-free body is certified safe to drink water.
Peerless faucets are a true value-for-money product. You don't need to spend huge money on it to get a reliable faucet. Peerless faucets have a limited lifetime warranty. Overall, Peerless faucets are a great value for money investment.
Frequently Asked Questions
Are Delta and Peerless Cartridge Same?
Delta and Peerless are made by the same company. But not all Delta and Peerless faucets have the same cartridge. If you have a Peerless faucet in the house and want to change its cartridge with a Delta faucet, you should consult with Peerless customer care. They will guide you and tell you whether it is possible or not.
Is Peerless Still In Business?
Yes, Peerless is still in Business. Peerless is owned by Masco corporation which is famous for its quality products. Peerless has reliable faucets. It doesn't matter for what purpose you are buying, its faucets will work for home and commercial use.
Is Peerless Compatible With Delta?
Peerless faucets are compatible with Delta faucets. You can interchange these faucets with each other. Their parent company is the same so they have the same installation process which makes it possible to use them in each other place.
Conclusion – Are Peerless Faucets Any Good?
If you are looking for a faucet to replace the old one in your kitchen and bathroom but have a limited budget, a Peerless faucet is for you. Its faucets will last long in the kitchen. Peerless faucets are worthy. Once you install a Peerless faucet, you won't regret your decision. If you need feature-rich faucets, go with Delta or Moen.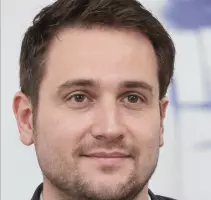 Hi, I am Ralph Matthews father of 2 cute daughters. I am a home DIY enthusiast and love to write about faucet problems.