Kraus faucets are designed to give a satisfying customer experience. Kraus builds the most creative faucets in the market to enhance the living experience of people. Within a little time, Kraus has proved himself as an industry leader.
For most activities in the sink, a faucet is needed. Kraus knows this thing very well so it makes reliable and durable faucets. Without any water hindrance, its faucets work perfectly.
Kraus brand has 60+ faucets for the kitchen and bathroom. There is no shortage of the design for the faucet. Is Kraus a good faucet brand to buy faucets? In this guide, you will get to know detail about the Kraus faucet brand.
Kraus Brand History
Kraus was established by Russell Levi and Michael Rukhlin in 2007 to produce unique, reliable, and durable faucets. Kraus is not an old company but its quality, customer service, good warranty, and affordable price make it a trusted brand in the market.
Kraus has various finishes for its faucets. A limited lifetime warranty for the faucet ensures great performance from the faucet.
With each passing day, Kraus is increasing its value in the market. Kraus strives to offer more value in its faucets. Due to the good quality of faucets and reupdated brand value, the Kraus brand was acquired by Masco corporation. Masco corporation has some big faucet brand names under its roof such as Delta, Brizo, Peerless, etc.
Kraus Faucets Lines
Kraus has some quality faucet lines that are mentioned below. Every faucet line has its own uniqueness.
Bolden
Kraus bolden series is specially designed for heavy use in the kitchen. Kraus claims it is a commercial faucet. It comes in an open coil design that is flexible and functional. The open coil spring gives an industrial look to the faucet.
Generally, the spout height in Bolden series faucet is 18-inches. Its pull-down spray head allows water to cascade gracefully from the faucet.
Bolden series faucets are built with a spot-free finish that resists water spots and fingerprints. Spot-free finish gives a cleaner look to the faucet.
There is no limit to finishes for bolden faucets. Either you can buy a single-tone finish or dual tone finish. It has more than 10 finishes to choose from. So, you can create an elegant look in the kitchen sink.
A Premium ceramic cartridge makes sure, you get a long-lasting performing faucet in your kitchen.
Bolden is one of the best-selling products of Kraus.
Oletto
Krauss Oletto has a streamlined silhouette that creates a unique design to behold. It fits with any kitchen sink. Its dual-function spray head gives maximum efficiency to perform everyday washing tasks.
Kraus Oletto series is designed with quality components so you get superior performance from the faucet. Kraus Oletto is made with solid brass material. Its finish resists corrosion, rust, and tarnish. It has 8 unique finishes to decorate your kitchen.
Oletto performs pull-down operations with its QuickDock mounting system. That is secure and fast. It eliminates the need to secure the faucet underneath the sink. So, the top mount installation of Oletto is easy.
It has a single lever design. Its design is engineered to be accessible by every family member. Its easy retract spray hose gives an extended range in the sink.
Britt
Kraus Britt faucet is ideal for sleek and modern kitchen design. It is a pre-rinse faucet and can be used for commercial use. It has limited finish options.
Britt has a heavy-duty material for its body. Its flexible hose performs heavy tasks easily and gives better sprayer mobility in the sink. With its tall height, you get ample room to fill pots and tall pitchers. It works like a pot filler.
Kraus brit has high protection of 7 layers finish which gives durability and longevity to the faucet.
Its 3-function spray head has a large nonslip rubber button that gives a perfect holding grip. Its docking arm with holder keeps the sprayer head securely in its place. The smart handle moves only in the forward direction. So, it needs less back space for the installation.
Indy
Kraus Indy collection has single-hole bathroom faucets. It has a timeless design that fits well in most bathrooms. No matter what is your bathroom design this faucet enhances the beauty of the bathroom.
Kraus Indy is made with superior quality material. Top-of-the-line components give a long leak-free life to it. For smooth water flow operation and temperature control, it has a single handle design.
In the bathroom, the faucet is used for every little task. So, its corrosion-resistant finish ensures its finish won't fade or tarnish over time. It has attractive finishes such as matte black, gold, etc.
Kraus Indy is built with an eco-friendly design. It uses 20% less water to do washing work. It has a high-performing aerator that gives a splash-free stream of water. Its sleek modern design easily fits in any sink. This faucet is compatible with Kraus pop-up drain.
Nolen
Kraus Nolen is one of the many choices, you get for the kitchen faucet. It features a clean lines design that has a gently flared spray head. Its elegant look body makes a good appearance in the kitchen.
To maintain its cleaner look, it has a spot-free finish to resist fingerprints and water spots. Kraus Nolen is available in stainless steel finish, chrome white, and matte black finishes.
Its dual-function spray head comes with easy-clean nozzles. Mineral build-up on nozzles can be easily wiped away with fingers and you get a long-lasting flow. Its 18 inches long flexible spray allows to move the spray head easily into the sink and reach hard to get areas of the sink.
Ramus
Kraus Ramus is a good choice for the modern bathroom. This faucet makes a positive impact on the bathroom design. With this faucet design, Kraus has pushed boundaries and gives an exceptional design for the bathroom faucet.
Its universal design is suitable for almost all modern sinks. It gives a high-end look to the bathroom interior.
Kraus has used 100% lead-free material for its body. If you don't like its stainless steel finish, you have other options. A Premium ceramic cartridge gives a leak-free life to the faucet. It is a tall height so washing the face under the faucet is easy.
Kraus Ramus is an installation-ready faucet. All lines are pre-connected with the faucet. You just need to connect them to use it. All mounting hardware is included in the faucet box.
Where Are Kraus Faucets Made?
Kraus is an American brand but most of its are made in China and India. Kraus faucets are built with German engineering so their faucet quality and performance are top-notch.
Kraus faucets are imported from China and India. But Kraus makes sure that each of its faucets compiles with the USA government law. Right now, Kraus is part of Masco corporation. Kraus faucets can be used for home or commercial use.
This American-based company offers faucets for every washing work in the house. You can buy its faucets at its retail outlets near you. Visit its website Kraususa to order it online. Additionally, you can buy it from Amazon and other online eCommerce stores.
Are Kraus Faucets Good?
Kraus faucets are the first choice of many people due to their excellent quality and low price. Kraus faucets are definitely a good choice due to their elegant design, powerful spray, and variety of styles. Kraus has pull-down, pull-out, bar, and commercial faucets in its collection.
Kraus brand has many finishes which you won't find in other faucets brands. Its faucets come in a dual color tone. Without spending huge money, you will get a quality Kraus faucet.
Most of its faucets are DIY installation ready. So, it becomes an indeed choice of many people. From packaging to service, Kraus maintains its quality.
Kraus faucets are built with advanced technology. Its heavy material body performs longer in the kitchen and bathroom. Overall, Kraus is a good brand that has many positive reviews from its customers. Independent testing of every faucet gives complete satisfaction to every user.
Does Kraus Make Faucet With Magnetic Docking?
Every pull-down or pull-out faucet works on a docking system. Most faucet brands use magnetic docking to keep the spray heads in a safe place. Kraus is one of those brands that use magnetic docking.
Its faucets are built with a powerful magnetic docking system that is specially designed for Kraus faucets. After washing, when the faucet is not in use, its magnetic docking system holds the spray head securely in the right position.
Are Kraus Faucets Reliable?
When anyone buys a faucet, they want a reliable faucet for their house. Kraus makes faucets with the best possible quality and reliability. Reliability is the point where Kraus gains positive reviews from its users.
Other brands that have reliable faucets, sell their faucets at a high price tag. In comparison to those brands, Kraus faucets are much more affordable.
Kraus faucets are not only reliable but they are durable also. Once, you buy a Kraus faucet, you won't need to think to change the faucet for the next 15-20 years.
Conclusion – Is Kraus a Good Faucet Brand
People believe that quality faucets are expensive but Kraus has changed this perception. Kraus always gives the best quality product at an affordable price. It makes Kraus a good and trusted faucet brand. German engineering in the Kraus faucet makes them highly performable. It follows all USA government rules and regulations. Kraus has also eco-friendly faucets in its collection. Overall, Kraus is a reliable brand.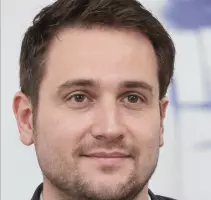 Hi, I am Ralph Matthews father of 2 cute daughters. I am a home DIY enthusiast and love to write about faucet problems.