Buying a faucet for the kitchen is a fun task, if you know which one to pick. But when it comes to picking the right faucet brand, it takes research.
People spend lots of time in the kitchen. So, they don't want a faucet that gets stuck while washing dishes. No one likes it. When people spend their hard-earned money on faucets, they want to make sure the quality and performance of the faucet.
You have probably heard about the Vigo faucet brand. Vigo has faucets for both the kitchen and bathroom. But is Vigo a good faucet brand? Check out the following section to learn more about Vigo faucets. This guide will give you info on whether the Vigo faucet is the right choice for you or not.
Vigo Brand History
Vigo doesn't have a long history like the delta or Moen faucet brands. It is founded in 2009, so, Vigo is a young brand in the faucet industry.
Lenny Valdberg was the founder of the Vigo brand. With experience, Vigo is improving their faucet quality. Vigo's faucets are designed to meet the requirement of most kitchens. Its uniqueness and quality are prominent features.
Vigo products are tested in every aspect. Vigo has set some standards for its faucets. If a faucet doesn't pass those standards, it won't come into the market. The good thing about Vigo faucet is its low price.
Types of Vigo Faucets
Kitchen Faucets
When you renovate a kitchen, new appliances and cabinetry take lots of budgets. But a faucet can make a significant impact on the look of the kitchen without investing much money.
Vigo has budget-friendly kitchen faucets. A faucet is the main workhorse of the kitchen sink. The right kitchen faucet fulfills all your daily washing needs. You can wash your hands or rinse fruits under them.
Vigo Edison single-handle faucet is a perfect combination of style and features. More than its look, it is praised for its performance. It has everything that a buyer wants in its modern sink faucet.
It has a sleek handle to turn the water on or off. If you don't like its brushed nickel finish, don't worry, you have other options to pick from. To safely dock the spray head, it uses magnet docking. The 90-degree forward handle makes it possible to install it in a tight space.
Bathroom Faucets
A bathroom faucet is one of the most heavily used faucets. Vigo has some awesome bathroom faucets. They control water flow easily and change temperature control.
By installing a Vigo bathroom faucet, you can change the bathroom's look in a very affordable way. Vigo Paloma bathroom faucets not only change bathroom ambiance but functionality as well.
Vigo Paloma reflects timeless beauty with its modern design. It has an optimal water flow rate that saves water without compromising the water pressure. This faucet is compatible with ADA standards. In any difficulty, Vigo's support team always helps you.
Its chrome finish is corrosion-resistant. It prevents any fingerprints on the faucet body. Installation is not time-consuming and needs only a single hole. Choose from 4 finishes. Its material is certified as lead-free.
Bar Faucets
For bar faucets single handle design is popular. A bar faucet comes in different sizes so it can fit into the average bar sink. A bar faucet shouldn't tend to long the bar sink. The bar sink is not used similar to the kitchen faucet. So, it is not a good idea to invest much money in it.
You may use a no-touch faucet for the bar sink. It depends on your requirement. Vigo has bar faucets but is limited in number. Vigo Norwood is its best-selling bar faucet. It has a unique look. Its design resembles other appliances in the kitchen.
Check also – What Is the Difference In Bar and Kitchen Faucet?
How To Pick a Right Vigo Faucet?
Are you are thinking to buy a Vigo faucet? What features, you should look for in Vigo? It is important to check what features a faucet is offering so you can get a perfect working faucet.
Mounting Option
In most sinks, you have seen pre-drilled holes for the faucet. Some sinks also have an extra pre-drilled hole for the soap dispenser or sprayer.
If you are buying a new sink then the mounting option is not an issue. You can pick a matching sink for your faucet. You only need to check sink and faucet mounting system matches or not. Undermount or drop in sink whatever is your choice, you can select.
If the sink is already installed in the kitchen, you need to match the sink mounting system with the faucet. It restricts the exploration of the faucet options. If the faucet has a base plate then it will cover extra holes in the sink.
If you purchase a Vigo faucet that needs more sink holes for installation than your sink has, you need to call a plumber to do the remaining holes in the sink.
Finish
The next thing, you should look for in the faucet is finish. Vigo faucets have several choices of finish. Chrome, stainless steel, and black are general choices of finish. Some people also prefer to install gold faucets in their kitchens.
Finish quality affects the look and life of the faucet. If the finish is not corrosion-resistant, it will fade in a few years.
A finish should be easy to clean. Some finishes require less maintenance like brushed nickel. They resist fingerprints on the faucet. The brushed finish is a good option to hide stains and fingerprints.
Water Flow
The water flow of the faucet is measured in GPM (Gallon per minute). Earlier 2 GPM water flow rate was considered good. But with technology now 1.5-1.8 GPM is enough for everyday cleaning tasks. This rate is also good to save water.
Some countries have low water flow rate rules. If you use a low-flow faucet in the kitchen or bathroom, you may reduce your water bill.
Vigo brand faucets have a 1.8 GPM flow rate and some have a lower 1.5. Use the stream mode of the faucet to increase the water flow and fills pots quickly.
Functionality
This is an important factor, you should check. What functionality does a faucet is offering? How well a Vigo faucet will perform, depends on the functionality of the faucet.
Are you are getting hands-free or touch features in the faucet? Types of mode to operate the water flow makes the faucet more useful. The hands-free function doesn't require any human touch to turn on the water. But sadly, Vigo has a limited number of touchless faucets.
Handle
Single or double, which type of handle you need for the faucet depends on your requirement.
Most people like to use single-handle faucets. Because it is easy to use and required less space for installation.
Either you want to change temperature or control water flow, both can be done by its single handle. Some people find it difficult to adjust the temperature from one handle.
Double-handle faucets have separate hot and cold water valves. In this, you don't need to set the temperature. Just move the right handle to get cold or hot water. In a double-handle faucet, either handles are part of the faucet or mounted separately on the sink.
Motion Sensor
This feature is only available in touchless or touch-activated faucets. Touchless or hands-free faucets are a relatively new technology that is available for the faucet.
These faucets are convenient in use. No need to touch the handle every time to turn on the water. Just wave your hand and the water flow starts. Touchless faucets maintain cleanliness.
How Are Vigo Faucets Rating?
Vigo faucet brand is known for its faucet quality. On Amazon, its many faucets have more than 4 stars rating. You can read comments there that people are happy with its products.
When someone shows a problem related to Vigo faucets, Vigo takes it seriously and solves their issues. With every negative comment, it improvises the quality of faucets.
Within a few years, Vigo has made a good name among its customers. It shows how much people love Vigo faucets. If you ask its customers, is Vigo a good faucet brand? Most people will say yes.
Vigo customer service is available 24X7. It has experienced staff that is always ready to help and solve your issue. Its customer service and faucet rating are good indicators of a solid brand.
Is Vigo a Good Faucet Brand?
Vigo faucets are trustable. Vigo faucets follow all standards of the USA for faucets. Its faucets are durable and perform well in any condition. It complies with all the governing standards of the USA for water saving in the faucet.
Its lead-free material in the faucet body makes it complies with government rules.
Within a few years, Vigo has made a good reputation among customers. Customer satisfaction is the top priority of Vigo. Although Vigo doesn't have a wide range of faucets, its faucets are trustworthy. Company success depends on the satisfaction of the customer and Vigo knows it very well. So, with their quality faucets, they have gained the trust of customers.
Vigo faucets are tested by standards testing labs and found to perform better in all kitchen conditions. There is no concern about reliability and safety in the Vigo faucet. Vigo is the only faucet brand that is passed by North American Standards.
Frequently Asked Questions
Are Vigo Faucets Lead-Free?
Yes, Vigo faucets are lead-free. Vigo faucets are safe to use due to their lead-free material.
Do Vigo Faucets Save Water?
Not all Vigo faucets save water. Some of its faucets have a high water flow rate (more than 1.8 GPM) which is not good for water saving. Before buying a Vigo faucet, check on its box what GPM it has. Lower GPM means it will use less water for cleaning and will save water.
Where To Buy Vigo Faucets?
Vigo faucets are available online and offline store. Vigo is a known brand so, at any nearby plumbing store, you will get Vigo faucets. You can get it on online stores like Amazon, Home Depot, Walmart, etc.
Where Are Vigo Faucets Manufactured?
Vigo faucets are manufactured in China and then it is imported to the USA and other countries. Vigo follows all the faucet standards of the USA. Vigo faucets are certified to ASME and CSA certificates.
Conclusion
After reading the article, you can decide whether is Vigo a good faucet brand or not. Vigo has some good-quality faucets for daily use in the kitchen and bathroom. Vigo is not a very old brand but with its quality faucets, it has gained popularity quickly.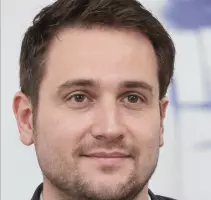 Hi, I am Ralph Matthews father of 2 cute daughters. I am a home DIY enthusiast and love to write about faucet problems.