After waking up, the first work for most people is to go to the bathroom and wash their face or brush their teeth. The bathroom is an important area of the house that scream your unique personality. A faucet can easily change its look.
Waterfall faucets are in trend. But are they good to use? What are waterfall faucets pros and cons?
These questions come to mind when you buy a waterfall faucet. Waterfall faucets are good to use for daily washing works. Like every other faucet, waterfall faucets also have some advantages and disadvantages which we are going to discuss in this article.
What Is a Waterfall Faucet?
A waterfall faucet is designed to give a soothing experience to the eyes and ears. You can easily identify any waterfall faucet by looking at its spout. It will have a wide open spout from there you can see the flow of water.
In the regular faucet, water is pushed outside the faucet from a tiny hole. Due to it, water creates a sound that is not pleasing to the ears.
The waterfall faucet does the opposite of it. A wide water stream creates a natural flow of water without any loud sound.
According to the design of the spout, the shape of the water stream changes into the faucet. A wide spout gives better shape and flow. A narrow spout won't create a natural waterfall effect. If you use a waterfall shower, you get a spa-like experience at home.
What Are Waterfall Faucets Pros and Cons?
Waterfall Faucets Pros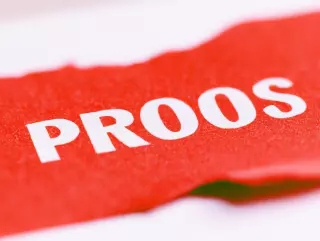 Look
The look of the waterfall faucet is different from the regular faucet and that is the good thing about it.
The open spout gives an elegant look to the faucet. For a modern bathroom, a waterfall faucet is a great choice. Its minimalistic design gives a unique touch to the modern interior. It quickly changes the overall look of the bathroom.
Smooth Water Flow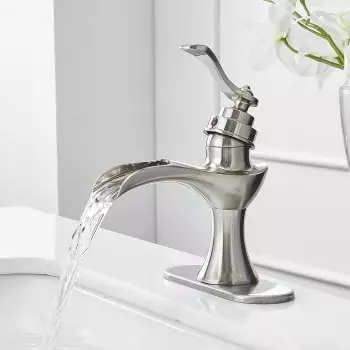 In regular faucets, water flow is loud and high. Waterfall faucets are the opposite of regular faucets.
Waterfall faucets have smooth water flow. They have a wide-open spout that creates a natural flow of water. Natural flow makes water flow smooth. They give a calm experience when you turn on the faucet.
Smoothness depends on the wideness of the faucet. You can choose how much wide spout you need. More wide means smoother and calm flow.
Installation
The next advantage of the waterfall faucet is its installation. It looks different from the regular faucet but its installation is the same as the regular faucet.
If you are a DIY lover, you can easily install waterfall faucets in the sink. Depending on the style, either you need a single hole or three holes to install it. It doesn't need any advanced skills to install. With regular tools, you can easily do it yourself.
Cleaning
A waterfall faucet has stylish look but its cleaning is not difficult. Most waterfall faucets have a spot-resistant finish so they prevent water spots on the faucet. Clean the faucet with a dry cloth so it looks new forever.
Variety
Waterfall faucets are available for every user in the bathroom. You can install it on the sink to wash your face or for other small uses.
Waterfall faucets are also available for the bathtub and shower. So, you have an option to match whole bathroom accessories to give a unique look to the bathroom. With types, they don't have limited options for finishes.
Touchless Feature
Some waterfall faucets have touchless features. It becomes easy to use those waterfall faucets. Motion sensors in the touchless waterfall faucet, control the water flow. They turn off the water when they sense inactivity around the faucet and save water.
But touchless waterfall faucets are limited in number. Also, you need to spend more money to get a touchless feature in the faucet.
Better Reach In The Sink
A waterfall faucet has a wide and long spout that gives a better reach to it in the sink. Water falls at the center of the sink and doesn't create splashes.
Available In Single or Double Handle Design
Either you can choose a single-handle waterfall faucet or a double handle. It depends on your preference. Both are good to use.
The waterfall faucet has both designs. In both design red and the blue dot is marked on the handle to show which side has hot and cold water flow. Single handle design needs less space for the installation.
Waterfall Faucets Cons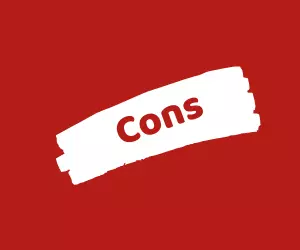 Not Good For All Bathroom Interior
Waterfall faucets are not built for every type of bathroom interior. They fit well with modern bathroom design but for other designs, you need to choose carefully.
Water Pressure Is Normal
In regular faucets, there is an aerator that has holes. These holes increase the pressure of the water and generate a high-pressure water stream. But the same thing doesn't happen with the waterfall faucet. It doesn't have any aerator so water pressure is normal.
Not Compatible With Filters
Waterfall faucets are not compatible with faucet filters. If you are thinking to install it in the kitchen and want to use a filter then it isn't possible with a waterfall faucet. Its wide spout won't support filters.
How Do You Clean a Waterfall Faucet?
People find it challenging to clean a waterfall faucet but it is not. The water deposits cascade over and inside the spout. With our few simple steps, you can easily clean any waterfall faucet.
Vinegar is the best solution to clean the waterfall faucet.
It works as a natural cleaner and doesn't harm the faucet finish.
Take a bowl and mix an equal part of vinegar and water.
If water deposits are heavy on the faucet, you can increase the quantity of the vinegar.
Now take a soft cloth and dip it into the mixture.
Wrap this cloth on the faucet.
If one cloth is not enough, you can use more than one cloth.
Leave those clothes for a few hours on the faucet.
Try to do this cleaning process at the night. So, you can leave the cloth overnight on the faucet.
Remove the cloth and rinse the faucet with clean water.
Why Are Waterfall Faucets So Loud?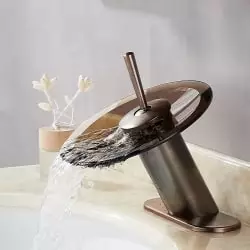 Waterfall faucets are not loud. If you feel your waterfall faucet making noise when water is on, probably, you have not installed it in the right place. A waterfall faucet has smooth water flow. So, there is no loudness in its sound.
Frequently Asked Questions
Is a Waterfall Faucet Worth It?
A waterfall faucet is worth it if you are using it in the bathroom, but in the kitchen, it is not worth it. A waterfall faucet is a beautiful addition to the bathroom sink.
Does Waterfall Faucet Have an Aerator?
A waterfall faucet doesn't have any aerator. The aerator is placed at the end of the spout. But in the waterfall faucet, the spout is open so there is no place to fit the aerator into the faucet.
Do Waterfall Faucets Use More Water?
No, the waterfall faucet doesn't use more water. Its spout is open so it looks like it is using more water. It uses the same amount of water as a regular faucet.
Conclusion
A waterfall faucet is a right choice for you if you want to give a unique look to the bathroom. A waterfall faucet gives a soothing water experience. We have mentioned all waterfall faucets pros and cons. Avoid a waterfall faucet in the kitchen.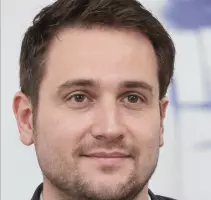 Hi, I am Ralph Matthews father of 2 cute daughters. I am a home DIY enthusiast and love to write about faucet problems.