Faucetshowerguide.com is reader-supported. We select all the products after considerable research and give unbiased reviews to the readers. We may receive commissions from purchases made via our links at no additional costs to you.
At some point, every kitchen faucet needs maintenance. Regular maintenance increase faucet performance and life. In this article, we will discuss how to remove Price Pfister kitchen faucet spout to clean or replace it.
Price Pfister is a popular American company that makes kitchen and bathroom faucets. Price Pfister has both home and commercial faucets that are beautiful, innovative, and modern. Price Pfister offers a wide range of faucets so you can easily upgrade faucets in your house.
Price Pfister was founded by Emil Price and William Pfister. It has been making faucets for more than a century. So, Price Pfister is the oldest brand of the faucet for the kitchen and bathroom. In 2010, the company changed its name from "Price Pfister" to "Pfister". You can find Price Pfister faucets on any retail store and online store.
Removing the Price Pfister faucet spout is relatively easy. In this guide, we will show you the easy and right steps so you can avoid damage or leakage.
What Is a Faucet Spout?
The spout is the front part of the faucet. When you turn the handle, water flows through the spout. Every faucet spout design is different.
A straight spout design comes with a long reach in the sink.
A gooseneck spout has a high arc design so you can clean dishes and fill pots easily in the sink.
A pot spout is useful when you want to fill big size pots on the gas stove.
Generally, either you can pull-out or pull-down spout. Both styles have different use. Most people use pull-down spouts because they are more convenient to use and cover the whole kitchen sink area. The pull-out spout is good if you have a small sink.
How To Remove Price Pfister Kitchen Faucet Spout?
Whether you want to clean the Price Pfister faucet spout or replace it, you can do it yourself. No need to take help from anyone. Follow the below instructions to remove the faucet spout.
Close the shut-off valve of the faucet from under the sink.
Pfister faucet spout is attached with hot and cold water supplies. You need to detach these supply lines.
Use an adjustable wrench to detach these lines.
On the spout, there will be a nut. To loosen that nut, use an adjustable wrench.
To remove the faucet spout, you need to lift the spout. If it is stuck and hard to live, take a flat-head screwdriver and insert it under the faucet base and then pry the base and lift the spout.
Some Price Pfister faucet has a cap on the spout. So, first, you need to remove that cap. Take an adjustable wrench and place it in the gap between cap and spout. Twist the cap counter-clockwise. From this cap will be removed and now you can remove the faucet spout.
How To Clean Price Pfister Kitchen Faucet Spout?
Over time mineral build-ups block the way of water in the faucet spout so water pressure reduces. By using common household items, you can clean stains on the faucet spout. You can use white vinegar or baking soda to clean the spout.
By Using White Vinegar
White vinegar is a good cleaner to remove mineral build-ups. It doesn't harm the spout finish and is easily available in most houses.
After removing the spout, keep it aside.
Now take vinegar into a bowl and make sure the spout should be submerged fully into the vinegar.
Keep the faucet spout in the vinegar and leave it for the whole night. The next day takes out the spout and washes it with clean water. All mineral build-ups will be removed.
By Using Soda
A combination of baking soda and vinegar is also good. It works well and quickly removes build-ups.
Create a mixture of baking soda and vinegar into 2:1. Now keep the spout in this mixture for a few hours. Also, you can create a paste of baking soda and dish soap and apply it to the spout. After a few hours rinse the spout with water.
Thinking To Buy New Pfister Faucet, Check This –
How To Remove Price Pfister Kitchen Faucet?
If your faucet is leaking and you want to repair it, you need to remove the faucet to repair its leak. As soon as you find a leak, start removing the faucet so your cabinets and floor will be safe from water damage.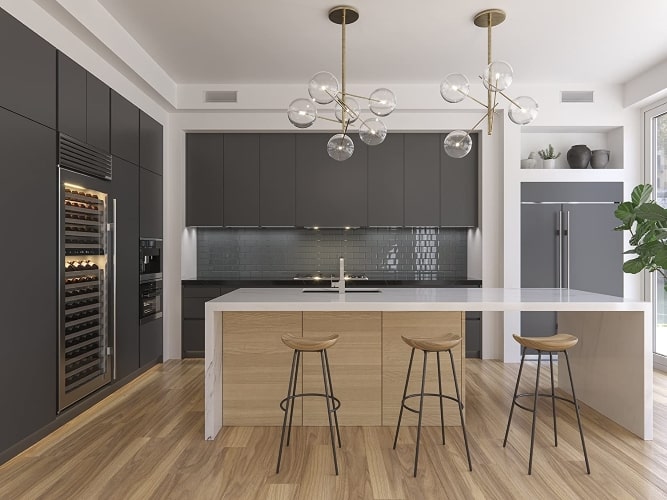 Shut off the Waterline
Before starting to remove the Pfister faucet, find its water supply line and shut it off. If you have a separate supply line for hot and cold water shut off both lines.
Remove Excess Water From Pipes
Make sure pipes are totally empty. For this, open the Pfister faucet valve and let come out the water and pressure from the faucet. Wait until the last drop comes out. Without draining pipes, there are chances of water messes on the countertop.
Remove Faucet Handle
Use a screwdriver to remove the nut of the handle. If there is a cap on the handle, first remove the cap and then remove the nut.
Now you see a set screw on the handle. Use a wrench to remove it. Slowly twist the handles and pull it out.
If you have leakage in the faucet, replace the cartridge and then attach the handle again. If you want to replace the faucet go to the next step.
Pull Faucet Body
After removing the handle, it's time to pull the faucet body. Check if there is any deck plate or not. If yes, remove the deck plate with a screwdriver.
Remove all attached supply lines of the faucet. If you have a touchless kitchen faucet, remove connections from its sensor box. Now pull the faucet in the upward direction to remove it. Once the faucet comes out, you can install a new faucet.
Final Words
Working with a faulty faucet is not a good idea. You get lots of problems during washing dishes if the faucet spout doesn't work properly. Here in this guide, we have shown how to remove Price Pfister kitchen faucet spout. You just need a screwdriver and a wrench to remove it. After removing it, clean it to get high water pressure.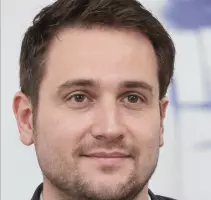 Hi, I am Ralph Matthews. I have been doing plumbing work for the last 20 years. I have created FaucetShowerGuide blog to share my plumbing experience with people. My main moto to create FaucetShowerGuide blog is to give the right guidance to my reader so they can select the best faucet and other products for the kitchen and bathroom.