What Does Deck Mount Faucet Mean?
Disclosure: Faucetshowerguide.com is reader-supported. We may receive commissions from purchases made via our links at no additional costs to you.
As you get a great sink for the kitchen or bathroom, you need a quality faucet to go along with the quality of the sink. Faucets are available in different types of mounting options. Faucets reliably give us high-pressure water flow with the right temperature.
A faucet in the kitchen or bathroom, do so much to help you in the everyday washing tasks. So, you should put lots of consideration to select it.
Deck mount faucets are liked by people. But few people might don't know what does deck mount faucet mean. A deck mount faucet is similar to other faucets but its installation is a little bit different from other faucets. So, without further ado, let's start knowing about the Deck mount faucet.
On Sale
Delta Faucet Leland Touch Kitchen Faucet
TempSense LED indicator light, a powerful magnet to snap your kitchen sprayer into place, leak-free operation for the life, ShieldSpray Technology
What Does Deck Mount Faucet Mean?
As its name suggests, a deck-mount faucet is installed on the deck. You can also install it on the countertop.
Deck mount faucets give a clean and contemporary look.
In the bathroom, deck-mount faucets are often installed on large bathtubs. Deck-mount faucets are installed on the rim of the bathtub. Deck mount faucets are good for those bathtubs that have a large rim that prevents wall access. In the kitchen, deck-mount faucets can be installed on the countertop or the sink.
Deck mount faucets are economical. There is no limitation of choices for the deck mount faucet. It means you can find a perfect faucet for your bathroom or kitchen.
Types of Deck Mount Faucets
Single Handle
A single-handle faucet is the most common type of deck-mount faucet. Single-handle deck mount faucet has different designs such as ceramic disc, ball, or cartridge. It is also called a single-hole faucet.
Its use is simple and straightforward. It has the easiest installation method because it needs only a single hole on the countertop.
With only a single lever, adjust the water temperature or water flow by adjusting the lever side to side or up-down. For a single-handle faucet, there are various options such as pull down and pull out.
Double Handle
If you feel uncomfortable setting the water temperature in the single-handle faucet, here is a double-handle deck-mount faucet for you. In a double-handle faucet either you would find a compression washer or cartridge.
It depends on you whether you want to tighten down the handle or shift it smoothly to turn on or off the water.
In a double-handle faucet, you get 2 separate handles to control cold and hot water flow.
Double-handle faucets are available in different designs. Either both handles are attached to the faucet body or they are separated. Some double-handle faucets come in a bridge design that requires 2 holes for installation. So, the number of holes required to install a double-handle faucet depends on its design.
Touchless
Touchless deck mount faucets are one of the leading-edge innovations in the faucet industry. There is a sensor inside the faucet's body to detect the movement of the hand.
Just imagine.
You are preparing food. Your hands are messy and get mixed up in grease, food debris, etc. You need to turn on the faucet. Would you like to touch the faucet with dirty hands? We don't think so. So, here touchless faucets show their importance.
Without making the faucet dirty, you will get water from it by waving a hand in front of its sensor. Its motion-detecting technology is a good relief in the kitchen.
Being able with motion sensor technology really helps to save water.
Centerset
Centerset deck mount faucets are more famous for the bathroom. Its body is compact in design. It has 2 handles but the whole body is connected. Both handles and spout are placed on the same deck plate.
In general, centerset faucets are 4 inches wide and rest on a single base piece. It needs 3 holes for the installation. Between both holes for handles, it needs a 4-inch gap. For some designs, this gap may be increased up to 6 inches.
Widespread
Widespread faucets are 8 inches wide in the size. There is nothing connected to this faucet. Handles and spouts are free. Like centerset, it has a double handle but is not connected together.
For widespread faucets, you need to find a sink that has an 8-inch gap between holes. Hot and cold water handles are not connected to the spout. Widespread faucets are good for the larger sink. If you have enough space on the countertop, you can opt for a widespread faucet.
Finishes on Deck Mount Faucet
With time, options for deck mount faucet finishes have increased. There are different finishes for the faucet in the market, here are the most common finishes for the deck mount faucet.
Stainless Steel
Stainless steel is the most common finish for the deck mount faucet. This finish easily blends with other kitchen appliances. It gives a slightly warm tone to the sink.
The stainless steel finish is the first choice of many people. Whether people remodel a kitchen or build a new one, they prefer to use stainless steel finish. This finish is spot resistant so less cleaning is needed. You don't need to wipe it regularly.
Brushed Nickel
The brushed nickel finish is similar to the stainless steel finish but it is dull in shine. For the deck mount faucet, a brushed nickel finish gives a warmer tone.
Manufacturers use PVD technology to create a brushed nickel finish. It makes the finish more durable. Fingerprints are less visible on this finish. This finish requires less cleaning.
Chrome
Chrome is one of the most popular finishes for the faucet. The chrome finish is highly reflective due to its shiny surface. Most kitchen faucet brands use hexavalent chromium plating to make it affordable for customers. The chrome finish is also known as polished chrome.
Chrome-finished faucets are cheaper than other deck-mount faucets. The good thing about chrome finish is if you clean the faucet regularly, it will shine as new for longer.
Oil Rubbed Bronze
Oli rubbed bronze finish gives a vintage look to the deck mount faucet. It is a deep dark brown finish. Generally, you won't find this finish in the house. It is a less-used finish.
If you are bored with regular chrome, and brushed nickel finishes, try oil-rubbed bronze. Some manufacturers use copper streaks on the body to give a darker look to the faucet.
Black
A black finish is a unique way to show your personality in the kitchen. The black finish hides the detailing of the faucet.
A white sink with a black faucet creates a stunning look. Sinks are available in a light shade so the black finish looks better with them. The black finish requires more care than other finishes. If you don't clean it regularly, white water spots are easily visible on it.
Frequently Asked Questions
Which Mounting Options Are Most Popular?
There is no specific answer to this question. Everyone has their own preference. The mounting choice depends on the kitchen sink area design. You should choose a mounting that suits your sink.
Can You Use a Deck Mount Faucet on a Sink?
A deck-mount faucet can be installed on the sink. It is designed to install on the sink or deck mount. If you don't have space on the countertop to install it, you can use the sink as the base for the installation.
Do You Need a Deck Plate For Kitchen Faucet?
It is not essential to use a deck plate for the kitchen faucet. The main purpose of the deck plate is to cover extra holes in the sink. If you don't have any extra holes, you don't need a deck plate. The deck comes with most faucets. You can also order it separately.
Conclusion
We found deck mount faucet is a good choice if you have enough space on the countertop. Deck mount installation is not difficult. This article shows what deck mount faucets mean. We also described types and finishes for deck mount faucets. So, you get a clear idea and can decide what is good for you.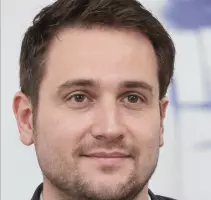 Meet Ralph Matthews, father of 2 cute daughters and a skilled plumber with over 10 years of experience in the industry. Ralph has particular expertise in repairing any type of faucet and has helped countless homeowners and businesses solve their plumbing problems with his expert knowledge and attention to detail.