Widespread Vs Centerset Faucets – What Are Differences?
Disclosure: Faucetshowerguide.com is reader-supported. We may receive commissions from purchases made via our links at no additional costs to you.
Are you redesigning your bathroom and want to make it appear perfect? Don't forget to select the appropriate faucet for the bathroom sink. A faucet will improve the appearance of the bathroom. With so many styles on the market, choosing the proper faucet may be difficult. So, which is better widespread vs centerset faucet?
These are popular bathroom faucet types, but each has pros and cons. Continue reading this guide to learn more about both in depth.
What Is a Centerset Faucet?
A centerset faucet is one in which the spout is placed between the hot and cold handles, which are connected directly to a single base. The base of the majority of centerset faucets is 4 inches wide and readily fits in a typical sink. The centerset faucet's small, simplistic design complements the majority of bathroom decors.
Sink holes need to be 4 inches apart to accommodate centerset faucets. With the limited space in tiny bathrooms, its tiny size makes it a good alternative. Water flow and temperature may be precisely controlled by its double handles.
Although centerset faucets are tiny in size, their water pressure is not. The spout on these faucets does not swivel. They include a pop-up drain for easy cleaning. The faucet body is centered over the sinkhole, and the handles extend in opposite directions. Its design makes cleaning the drain and sinks simple.
Pros
Compact size
Simple installation process
Suitable for smaller bathroom sinks
Easy to operate
Less chance of water spills
Affordable pricing options are available
Cons
Fewer design and style options
Might be challenging to keep clean and maintain
Reach and water flow control limitations Restricted compatibility with unusual sink types
Not appropriate for multiple sinks or bigger sink areas
What is a Widespread Faucet?
A widespread faucet is a three-piece faucet with three distinct parts. It provides a touch of sophistication to any bathroom sink.
A widespread faucet has two handles and a spout, each of which is positioned in a different hole in the sink. The typical spacing between holes is 4 inches, but you may adjust it according to your sink. The key benefit of widespread faucets over centerset faucets is that with centerset, all elements are connected, so you can't modify the spacing between holes, however, in widespread faucets, you may vary the gap to meet the needs of the sink.
Widespread creates an impression that is balanced and symmetrical. Separate hoses from under the sink are linked to handles and spouts. Widespread faucets come in a variety of finishes, including chrome, brushed nickel, bronze, and matte black, and provide countless opportunities for personalization and modification.
The widely used type provides accurate control of water flow and temperature while giving handles a broader range of motion. It is simpler to get the ideal balance for your comfort thanks to its divided handles.
Pros
Appearance with style and elegance
A large layout
Available in a range of styles
Simple to keep and clean
Ideal for bigger vanities or sinks
Gives the bathroom an opulent, high-end vibe.
Further control over water temperature and flow is possible with separate handles.
Cons
Pricey compared to centerset faucets
Three holes are necessary for the installation
More difficult installation procedure (if holes are needed to drill)
It might not be appropriate for tiny sink spaces.
Widespread vs Centerset Faucets: Key Differences
Size
The size is the main difference between centerset and widespread faucets. Two handles and a spout, which are each fixed separately into the sink or countertop, make up a widespread faucet. Although the distance between the handles can vary, it usually ranges from 4 to 16 inches.
Centerset faucets, in contrast, have a single unit that includes the spout and handles and are normally put in a single pre-drilled hole that is spaced 4 inches apart. Centerset faucets are a fantastic choice for tiny sinks or counters since they are often more compact and smaller than widespread faucets.
Design
You may select the faucet that best complements your bathroom's decor from a broad selection of designs and styles that are available for both widespread and centerset faucets.
As they may be installed at varying widths and are available in a range of handle types, spout forms, and finishes, widespread faucets often provide more design possibilities than centerset faucets. While centerset faucets have fewer design possibilities, they nonetheless come in a range of finishes and handle designs to complement your bathroom's interior design.
Maintenance
Centerset and widespread faucets both need routine maintenance to stay in good working order. Because of their three different components, widespread faucets might be more difficult to clean, but they normally need less regular maintenance.
Centerset faucets may require more regular maintenance because of their smaller size and simpler design, but they are easier to clean because of their compact size.
Cost
Widespread faucets are often more expensive than centerset faucets. Widespread faucets need to be placed in three sections, and the handles and spout are usually constructed of stronger materials. Contrarily, centerset faucets are less expensive to produce and install since they are smaller and only need one pre-drilled hole.
Installation
Centerset and widespread faucets require different installation techniques. The handles and spout of widespread faucets are normally fixed separately onto the sink or countertop and need the installation of three different parts.
The installation procedure may become more difficult and time-consuming as a result. Contrarily, centerset faucets are made to fit into a single pre-drilled hole that is usually 4 inches apart, making them simpler for most individuals to install.
Nevertheless, installing a centerset faucet may require additional drilling if the sink or countertop does not already have a pre-drilled hole, which might complicate the installation procedure. When deciding between widespread and centerset faucets, it's crucial to take the installation procedure into account, especially if you intend to do it yourself.
What Does Faucet Hole Spacing Mean?
Faucet hole spacing refers to the distance between the mounting holes in the sink or countertop where the fixture is installed. When you select a faucet that needs more than one hole for installation, this spacing is important to consider. Both widespread and centerset require different spacing.
In widespread, you can adjust the spacing but in centerset fixture, you need 4 inches gap between the handle and spout. This gap is considered faucet hole spacing. If you are installing a single-hole faucet then faucet spacing is not required to see.
When you replace an old faucet with an existing one, you should check whether the new faucet is compatible with the existing hole spacing of the sink or not. You may need to drill holes in the sink for the new faucet. To keep the installation process simple, look for a faucet that doesn't need any extra holes in the sink.
How To Choose Between Widespread and Centerset Faucets?
Think About Style
The style of the bathroom and sink is an important factor when you decide between widespread and centerset taps. The faucet type you will choose depend on the style of the sink.
The widespread tap requires a bigger gap between holes for the installation whereas centerset requires less gap. So, the gap between holes depends on the style of the sink. If the sink is wide, the gap will be wide and for a smaller sink, the gap is narrow. Take time to think about sink style and consider your tap carefully.
Your Personal Preferences
While deciding between both options, you should think about your needs. Everyone has different needs for faucets in the bathroom. After all, you're the one who will be using the faucet on a daily basis, so it's important to choose something that you like and that suits your style.
When it comes to personal preferences, think about what design you prefer modern or traditional. For a modern interior, the sleek look of a widespread faucet is the right choice. Curved handles and decorative detailing of the centerset faucet give it a traditional look.
Individual preferences might be very different from one another. Some people might choose a strong, striking finish on their faucet, whilst others would prefer something more subdued and understated. Some may place greater value on the faucet's aesthetic appeal, while some may favour utility above all else.
Budget
Your budget is one aspect that might influence your shopping choice. Nobody wants to spend too much on the faucet.
The choice between widespread and centerset faucets will ultimately depend heavily on your budget. To pick a faucet that matches your demands without going over budget, keep in mind that there are many varieties available at different price ranges.
How Do You Measure A Widespread Faucet?
You need a few instruments to measure a widespread faucet. You need measuring tape. You will also want a level measurement instrument. The last thing you'll need is paper and a pencil to note your dimensions.
Calculate the distance using the tape between the centers of the left and right handles. Your widespread faucet's width is determined by this entire length.
Next, measure the distance between the top of the handles and the bottom of the spout using the level. The height of your widespread faucet is as shown.
Lastly, use a tape measure to measure the distance between the front of your sink and the rear of the handles. Your faucet's depth or projection is indicated here.
Now that you are aware of all the widespread faucet dimensions, you can choose a faucet size that is ideal for your sink. There are two main designs of widespread faucets: 8″ and 12″. While the 12″ form is more prevalent and frequently used with bigger sinks, the 8″ style is more frequently utilized with smaller sinks.
Frequently Asked Questions
What is the Difference Between Mini Widespread and Widespread Faucets?
The distance between the handles is the main difference between widespread and mini-widespread faucets. Mini widespread faucets have handles that are normally 4 inches apart, whereas widespread faucets have handles that are 8 inches or more apart.
While widespread faucets are often utilized in bigger bathroom sinks or vanities, mini widespread faucets are frequently employed in smaller sink spaces or when space is at a premium.
Can you Replace a Centerset Faucet With a Widespread Faucet?
Most of the time, you can swap out a centerset faucet for a widespread one, but it could mean making some adjustments to your sink or vanity. For the handles and spout, widespread faucets need three distinct holes, whereas centerset faucets only need one or two holes, depending on the type.
You must drill extra holes to suit the larger spacing of the widespread faucet if you want to put it in a sink or vanity that only has one or two holes. It may be necessary to hire a professional plumber to help with this operation because it can be difficult and time-consuming.
The size of your sink or vanity is another thing to take into account. You must ensure that your sink or vanity is large enough to accommodate the new faucet because widespread faucets are often larger and require more room than centerset faucets.
Can You Put One Hole Faucet In 2 Hole Sink?
Yes, it is easy to put a one-hole faucet in the 2 hole sink. Already, you have 2 different choices for the hole. You can install the faucet in any hole and use a deck plate to cover the extra hole of the sink.
Final Words
With this information at your fingertips, you'll be prepared to choose the ideal bathroom faucet with confidence.
Remember that the size of your sink is a crucial aspect to take into account. Centerset faucets could be the best option if you have a small bathroom because they only need one hole to be installed. Widespread faucets, on the other hand, may give a touch of elegance to your bathroom if you have more space to work with thanks to their three-hole installation technique for handles and spout.
Think about the size of your sink, your personal tastes, the layout of your bathroom, and your budget when making your selection, whether you're remodeling your bathroom or simply wanting to improve your sink.
Check More Comparisons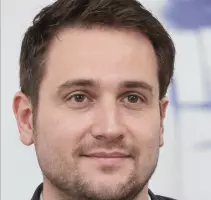 Meet Ralph Matthews, father of 2 cute daughters and a skilled plumber with over 10 years of experience in the industry. Ralph has particular expertise in repairing any type of faucet and has helped countless homeowners and businesses solve their plumbing problems with his expert knowledge and attention to detail.