Faucetshowerguide.com is reader-supported. We select all the products after considerable research and give unbiased reviews to the readers. We may receive commissions from purchases made via our links at no additional costs to you.
Ceramic and porcelain sinks are mostly used in bathrooms. Sinks are available in different materials like steel, porcelain, ceramic, stone, and more. Do you know what is difference between ceramic vs porcelain sinks?
When people remodel their bathroom, they get confused that which material is good for the bathroom sink. Ceramic and porcelain both look similar so sometimes people can't decide which is good for them.
Ceramic and porcelain are the most used material for the bathroom sink. The bathroom sink is one of the most used places in the bathroom so the sink should be working for longer in the bathroom. In this detailed guide of ceramic vs porcelain sinks, you would get every little information about both sinks.
What is Porcelain Sink?
Porcelain is a more durable material in comparison to ceramic material. Along with durability, it looks softer and shinier. The hardest clay is used to make porcelain sinks. Its soft surface is easy to clean. Porcelain needs a high temperature (1200-1400 Fahrenheit) for formation.
Porcelain sinks are elegant in look. The best thing about a porcelain sink is that you can create any type of shape through it due to its soft dense material. Whether you use hot or cold water, it can withstand any type of water.
Porcelain sinks are built with fired clay. The good thing about a porcelain sink is that it doesn't need any type of glazing to make it waterproof because it is a non-porous material.
Most porcelain sinks are available in white color. Colored porcelain sinks are also available to match the interior of the bathroom. Porcelain is a durable material so it is very hard to make a crack on it.
Thinking To Buy Porcelain Sink, Check These –
Incredible durable body
Smooth surface that makes cleaning and maintenance easy
Gently sloped bottom for perfect drainage
Non-porous body for perfect hygiene
Stain and scratch-free body
Modern elegant design
Round corners for maximum use of space
Check also – Best-Rated Sinks For Quartz Countertop
How to Maintain Shine of Porcelain Sink?
To maintain the shine of the porcelain sink, you can use a soft cleaning agent. You should not use abrasive cleaning products to clean the porcelain sink. It would be better if you clean it every day and after cleaning use a soft cloth to wipe out all water from it.
For everyday cleaning, you can use soap or detergent because they are not hard on the surface of the porcelain sink. If you clean it every day so any type of water stain or other build-ups will not be formed on it.
What is Ceramic Sink?
A ceramic sink is built with a mixture of clay, water, and powder. All these materials are mixed at high temperatures. After that, you can use ceramic to build different types of sinks. Ceramic sinks are durable and withstand hard water easily.
Ceramic is a dense material and ceramic sinks with their elegant look make the bathroom interior more beautiful. The ceramic sink gives a fresh vibe to the bathroom.
Cleaning of ceramic sink is not hard. You can use any bathroom cleaning material to clean the ceramic sink. If the ceramic sink is glazed then it becomes waterproof.
Thinking To Buy Ceramic Sink, Check These –
Look perfect in any interior
A smooth non-porous surface prevents any type of discoloring
Above counter installation
Glazed and double fired body for durability
Bottom grind and basket strainer included
No fading and staining on the body
Enough deep for better cleaning
Easy to clean surface
How to Maintain Shine of Ceramic Sink?
Cleaning of ceramic sink is easy in comparison to porcelain sink. Ceramic sinks are waterproof and their glaze body is smooth. Like a porcelain sink, use only a mild cleaning agent for it to maintain its shine for a longer period. Ceramic sinks are colorful so don't use any hard cleaning agents on them.
Porcelain vs Ceramic – Which is the Best Material For the sink?
Ceramic and porcelain sink both look similar so if you are not a plumbing expert then how would you differentiate between ceramic vs porcelain sink. The same material is used to construct both sinks.
We have already explained that porcelain is made up of fine clay and to give it a proper shape it is pressed and dried in the shape box. This shape box is placed under incredibly high pressure before it's glazed.
After the glazing process, porcelain is kept under a high temperature around 2500 Fahrenheit. This high temperature is needed to burn out all the moisture from the porcelain sink. After this sink becomes more durable and water-resistant.
The porcelain sink is less porous so no water stains are built on it and its cleaning becomes easy. The porcelain sink is built with high dense clay so it can withstand all types of water.
A ceramic sink is also built with clay but its clay is not as dense as clay in a porcelain sink. Ceramic needs low temperature for formation. Around 2000 Fahrenheit temperature is enough for ceramic.
Due to low-temperature ceramic sinks are more porous in comparison to porcelain sinks. All moistures from the ceramic sink are burned out at low temperatures so ceramic sinks are less dense.
If we talk about that which is better – Ceramic vs porcelain sink then porcelain sink better choice. Also, it depends on your requirement and budget. The ceramic sink is cheaper than the porcelain sink
Ceramic sinks are more porous so there are more chances that chips and cracks appear on them after a few months of use. Due to Its porous feature, it absorbs more water if it is not glazed properly.
Check Related Articles
FAQ About Porcelain vs Ceramic Sink
Are Ceramic Sinks Durable?
Yes, ceramic sinks are durable. They are built with fine clay at high temperatures. Due to its glaze finish, it withstands any type of water. Its strong body is water-resistant so no cracks are built on it.
Is Porcelain Sink Expensive?
No porcelain sinks are not expensive. In the price range of $100-$300, you will get a good-quality porcelain sink.
How to Keep Ceramic Sink Scratch Free?
Ceramic sinks have a smooth water-resistant finish. To keep it scratch-free, clean it every day and use soap and detergent on it.
Is Porcelain Sink Available Only in White Color?
No, porcelain sinks are not available only in white color. This is true that white color is the most used color for porcelain sinks but other color options are also available for porcelain sinks. Porcelain sinks look good in white color.
Final Words
Now you know the difference in ceramic vs porcelain sinks. Both are made of clay but porcelain sinks are more durable. High temperature removes all moisture from the porcelain sink. Sink selection depends on your requirements. For long-term use, you should select a porcelain sink.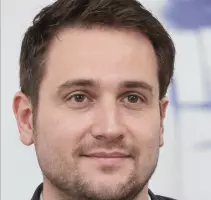 Hi, I am Ralph Matthews. I have been doing plumbing work for the last 20 years. I have created FaucetShowerGuide blog to share my plumbing experience with people. My main moto to create FaucetShowerGuide blog is to give the right guidance to my reader so they can select the best faucet and other products for the kitchen and bathroom.