1 Handle vs 2 Handle Faucet – Which Is Better?
Disclosure: Faucetshowerguide.com is reader-supported. We may receive commissions from purchases made via our links at no additional costs to you.
A new faucet in the kitchen sink can transform the kitchen sink area. The right faucet in the kitchen complements your cooking and cleaning style.
A faucet is an integral part of daily cooking work. It helps you to prepare food, fill pots, and wash dishes. A well-functional faucet is key to smooth functioning in the kitchen sink. Some faucets have a single handle and some have a double.
But 1 handle vs 2 handles is good for you. Why it is important to choose the right faucet for the sink because it is one of the most used appliances in the kitchen. So, it should be easily functional in all situations.
What Is a 1-Handle Faucet?
1 handle faucet is the most common type you will find in any kitchen sink. A 1 handle faucet uses a singular lever to control water flow and temperature.
1 handle faucet is also called a single-handle faucet. It comes with a simple gooseneck design. It has one handle in the center or side.
To change the water temperature, move its handle from left to right. The left move will give warm water and the right move will give cold water. In the starting, it takes time to get the water to the desired temperature.
Lever movement in the single-handle faucet is smooth. So, with a finger, you can move the handle to turn on the water or change the temperature.
Single-handle faucets can be installed on any sink easily. Their simple and minimalistic look adds charm to the kitchen sink area. High arc or low arc, 1 handle faucet is available in both designs.
1 Handle Faucet Pros and Cons
Pros
Gives a cleaner look to the kitchen.
Operations are simple due to the single-handle design.
Requires a single hole for the installation
Can be installed on a single hole or 3 holes sink
Take less space for the installation as compared to 2 handle faucets
Available in

touchless

, touch-activate, and voice-activated options
Very reliable in the performance
Budget-friendly models are available
What Is a 2-Handle Faucet?
This type of faucet is in the trend from the start. Its center spout is flanked by 2 handles. One handle controls hot water and the other handle controls cold water. So unlike 1 handle faucet, here you don't need to struggle to set the desired temperate.
2 handle faucets are called double handle faucets. Its style easily bends with any kitchen interior.
2 handle faucets are perfect for those who need precise hot water for their cooking ingredients. In some 2-handle faucets, handles are not separate parts, they are attached to the faucet spout. So, you need a single hole in the sink for those faucets.
Double-handle faucets are not in trend. People use it for the utility sink mostly due to its separate handles.
Double handle faucets are available in the cartridge or compression functioning. So, you have options to choose handle style, either you want to tighten down the handle or smooth shift of handle to control the water flow.
2 Handle Faucet Pros and Cons
Pros
Temperature control is easy as compared to 1 handle faucet and saves time
If one handle is not working, still you can use its second handle
Installation is not tough
Versatile design options are available
Reduces risk of accident due to wrong water temperature
Good for those who want to give a traditional look to their kitchen
Cons
Its repairing cost is high compared to 1 handle faucet
Need more space for the installation
Need 3 holes in the sink
Which is Better Between 1 Handle vs 2 Handle Faucet?
If you're installing a faucet in a new build, you have 2 options for the handle, 1 handle or 2 handles. Which is better for you, depends on some factors because everyone has different needs. Personally, we like 1 handle faucets because they are easy to use and control.
If you need a sleek design faucet that can do all washing work easily, you need a 1 handle faucet. It is easy to use and looks beautiful in the modern kitchen.
If you need a traditional-looking faucet, go with a 2 handle faucet. Its double handle allows for setting the temperature at a precise level. It is made for wide sinks.
Can You Replace a One Handle Faucet With a Two Handle?
Replacement of faucets does not depend on the handle. It depends on the holes in the sink. As you know single-handle faucet needs a single hole for the installation but for a double-handle faucet, you need 3 holes.
You can replace a one-handle faucet with a two-handle. You need 2 extra holes for its installation. If the sink doesn't have holes, either you can do holes yourself or call a plumber to do it.
Most modern sinks come with 3 holes, so you won't find any issue to replace the faucet.
Can You Replace a Double Handle Faucet With a Single One?
It is very easy to replace a double-handle faucet with a single handle. A single-handle faucet requires only a single hole. If your sink has more than one hole, you need a deck plate to cover the extra holes in the sink.
Choose a center hole to install the single-hole faucet. You can use extra holes to install a soap dispenser or extra sprayer.
Frequently Asked Questions About 1 Handle vs 2 Handle Faucet
Which Direction Is Hot on Single-Handle Faucet?
In the single-handle faucet, the left and right movements of the handle change the water temperature. If you need hot water, move the handle in the left direction. It will make the water temperature hot. This is the industry standard direction for hot water over years.
What Is The 4th Hole In Sink For?
4th hole in the sink can be used for different purposes. You may use it to install a soap dispenser. Also, a separate sprayer can be installed into the 4th hole. It works to increase the functionality of the faucet.
Check More Comparisons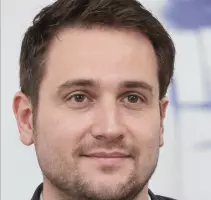 Meet Ralph Matthews, father of 2 cute daughters and a skilled plumber with over 10 years of experience in the industry. Ralph has particular expertise in repairing any type of faucet and has helped countless homeowners and businesses solve their plumbing problems with his expert knowledge and attention to detail.