Faucetshowerguide.com is reader-supported. We select all the products after considerable research and give unbiased reviews to the readers. We may receive commissions from purchases made via our links at no additional costs to you.
Which is a better choice for the kitchen faucet Moen or Delta? There are many other brands in the market but Moen and Delta are always top choices for many customers. For a modern kitchen, you need a faucet that reduces your workload in the kitchen. Confuse in Moen vs Delta kitchen faucet, read the full article to know all the differences between them?
Moen vs Delta Kitchen Faucet – History
Moen
Moen is one of the famous brands in the faucet industry that is the first choice for many customers. Moen is known for its quality faucets for the kitchen and bathroom. Moen brand was established in 1937. Alfred Moen was the founder of it and the company was recognized by his name.
Moen is a United States company. Due to the quality faucet, Moen had built a good reputation among customers within a few years.
Moen always tries to give the best quality faucets with the latest features. Moen faucets are flexible in use and their feature pack technology makes all the washing work easy. From low to high price ranges, Moen has all types of faucets.
The research team of the Moen brand always does experiments with their faucet and as the result, they provide the latest technology in their faucet.
Our Recommendation For Moen Kitchen faucet
Delta
The Delta company was formed in 1954, 14 years after the Moen Company was formed. Alex Manoogian was the founder of the Delta brand. In starting the prime focus for Delta was low and mid-range customers.
Once the products of the company started to be liked by the people, then Delta made its move toward the expensive products.
Like Moen, Delta faucets are durable and stunning in look. A simple innovation can change the use of faucets and Delta is the proof of it. Its small innovations in faucet design and technology always make its faucets better.
Our Recommendation Delta Kitchen Faucet
Comparison Between Best-selling Moen vs Delta Faucet
| | Delta Faucet | Moen Faucet |
| --- | --- | --- |
| Finish | SpotShield Stainless | Spot Resistance Stainless |
| Spout Height | 7.2 | 7.5 |
| Spout Reach | 9.2 | 8.9 |
| GPM | 1.8 | 1.8 |
| Touchless | Yes | Yes |
| Material | Brass | Steel |
| Docking | Reflex Technology | MagnaTite Docking |
| Spray Mode | ShieldSpray | Boosted Stream |
| Installation | Quick connect Installation | Easy Installation |
| ADA Complaint | Yes | Yes |
| | View Price | View Price |
Moen vs Delta Kitchen Faucet Detailed Comparison
Moen vs Delta Kitchen Faucet – Design
For kitchen faucets, you get lots of design options. Both brands offer modern and vintage style designs for kitchen faucets. Also, the design of the faucet decides how easily you can use the faucet.
The design of faucets makes a good impact on your kitchen interior. When choosing the right kitchen faucet, you need to match the design of the faucet with the sink. For a small size sink, a high arc faucet is not a good choice.
Here is the list of different designs of Moen and Delta faucets.
Traditional Design Faucet
For traditional lovers, Delta has the Leland series. Delta Leland faucets are specially designed for vintage lovers. You get 4 different color options for different traditional looks. It looks big and curved shape body gives a perfect traditional look to it. The spout size is big so you can easily hold it in your hand.

Moen Brantford series

is developed by Moen for traditional-looking faucets. Moen's traditional faucet looks smaller in comparison to Delta's traditional faucet. Only a single-color option is available for it.
Winner – Delta traditional faucet is the clear winner. It looks stylish and beautiful.
Modern Design Faucet
For modern design faucets, Delta has

Trinsic

. It comes in 5 different color options so for all types of interior you get a matching color option. Delta has kept its look simple which is an interesting thing but some people don't like a simple look faucet.

Moen Align

faucet is a modern design faucet from Moen. It looks like a commercial faucet. It has a high arc design and 4 different color options you get for it. Spring arc makes it comfortable to use.
Winner – Moen align touchless faucet is a winner in modern design faucets. Its commercial-style design can attract anyone.
Moen vs Delta Kitchen Faucet – Finish
The finish is directly not connected to the quality of the faucet but the right finish enhances the beauty of the kitchen and also less time is needed to clean a faucet. The finish is responsible that how long a faucet will look like new.
Spot resistance finish keeps faucets new for a long time. The benefit of spot resistance finish is that water drops are not stuck on it so cleaning becomes easy.
For both Delta and Moen, you get various finish options like chrome, brushed nickel, oil rubbed bronze, stainless steel, black and more. Along with the right design, you need the right finish for the kitchen faucet.
The chrome finish and stainless steel finish are the most popular finishes. These finishes matched with almost all interiors.
For a kitchen faucet, a spot resistance finish is a good choice. Delta and Moen both have spot resistance finish options.
In Delta, you get a spotshield finish option. It is spot-resistant and prevents faucets from any type of rust and corrosion. Before launching this patented finish, Delta has tasted it on various faucet models, and all models worked perfectly.
In Moen, you get spotresist finish. It is built to work against discoloration and tarnishing. Any water spot or fingerprint you won't see on it so cleaning of the aerator and faucet becomes easy. For all Moen faucets, spotresist finish options are available.
Winner – When we compared the Moen vs Delta kitchen faucet for the finish, we found that both faucets have a spot resistance finish option and the quality of finish is good and it is corrosion-free.
Moen vs Delta Kitchen Faucet – Feature
How a kitchen faucet will make your washing work easy depends on the features or technology of the faucet. Every brand is giving various features in faucets to make your life easy in the kitchen. Let's see Moen vs Delta kitchen faucet feature.
Moen Faucet Feature
Moen is famous for its outside-the-box thinking. Moen faucets come with different features and they are perfectly balanced for better washing with less water usage.
Reflex Technology
This feature works well with a pull-down or pull-out faucet. In the pull-down faucet after washing and work spray wand goes to its initial position. For this secure docking, Moen uses reflex technology. You won't find any issues after a few months of use.
Touchless Feature
Touchless kitchen faucets are the top priority for many users. They are easy to use. Motionsense is Moen's patented touchless technology. Touchless faucets are hygienic and use less water. The motionsesne feature saves your time in the kitchen.
Microban
The kitchen sink is one of the dirtiest places in the kitchen. You can say it is the house of many bacteria if you don't clean it regularly. To make the faucet free from bacteria Moen uses Microban technology. In this, the surface of the faucet is covered against bacteria.
Watersense Feature
The WaterSense feature keeps the water pressure of the faucet good. For low water pressure areas, Moen faucets are a good choice. It keeps the water pressure high and also uses less water to clean utensils.
Spotresist Finish
For any faucet, a spot resistance finish is a must-have thing. It keeps the faucet body as new for years. Moen uses spotresist technology for its faucet. It makes faucet corrosion and rust-free.
M-pact System
When people replace any faucet, they have to adjust holes in the sink according to the new faucet but Moen has changed this scenario. Moen faucets are built with an M-pact system so when you replace any Moen faucet, you just need to remove the old Moen faucet and install a new one in the place of the old faucet without doing any extra work.
Pause Mode
Water is important for nature. Pause mode in any faucet is useful. It saves lots of water and saves your water bill.
Delta Faucet Feature
Delta is a well-respected name in the faucet industry. Delta is famous for its durable and sturdy faucet. Let's see the features of the Delta faucet.
Touch2.0 Technology
Delta uses Touch 2.0 technology in its faucet. This is a touch-activated feature that makes faucet use easy. You don't need to touch the faucet handle to turn the water on or off. It is a fast and quick response so you won't face any issues with Delta touch technology.
Diamond Valve
To make the faucet leakproof, Delta uses diamond valve technology. It makes the body of faucets more durable from the inside and keeps them free from any leakage.
Magna Tite Docking
For pull-down faucets, Delta uses a Magna Tite docking system. It retracts the system is fast and after releasing the spray wand within seconds you see the spray wand in its original position.
Spotshield
Delta uses Spotshield technology to protect its faucet body from corrosion and discoloration. Spotsheild keeps faucets as new for years without any issue.
Different Spray Modes
For kitchen faucets spray modes are important. A faucet with different spray modes options is a great choice for the kitchen. Delta faucet has various spray mode options for better cleaning.
Winner – Both brands have different features but Moen has better features in comparison to Delta faucet. In the feature department, Moen is a good choice.
Moen vs Delta Kitchen Faucet – Spray Mode
Powerful and different spray modes are essential for a kitchen faucet. The right spray mode makes all cleaning work easy and also saves water. Both Moen and Delta come with unique spray mode features for perfect work.
Moen uses Powerclean spray mode for powerful rising spray. You get high-pressure water flow from it. It boosted streams clean dishes faster.
Moen uses less water to clean dishes but with its Powerclean spray technology, you get 50% more water pressure. The water stream is centered so water doesn't splash on the countertop. Pause mode reduces your water bill.
With its boosted stream you can fill a pot easily in a few seconds. The water flow rate gets adjusted according to the spray modes.
Delta uses shieldspray technology for spray mode. Shieldspray mode gives a jet spray water stream. These spray modes make you comfortable while cleaning dishes.
Like Moen, in Delta, you also get a pause mode feature. Thorough button on the spray head, you can switch between any spray mode easily.
Winner – Spray mode options are similar in both brands but Moen has slightly better powerful spray options.
Moen vs Delta Kitchen Faucet – Customer Care Support
Sometimes you may have to face a problem with the faucet and it can happen with any faucet brand. Moen and Delta both offer good customer care support.
Anytime you want any help regarding faucets, call their customer support they will help you. Whether you want to help regarding kitchen or bathroom faucet installation or want to change water pressure settings, their customer support will always help you.
Winner – Moen and Delta, both have good experienced customer support. For customer support, there is a tie between Moen vs Delta.
Price – Moen vs Delta
The price may be deciding factor for many people. One good thing about Delta and Moen is that you get quality faucets in all price ranges but in the low price range you will get fewer features in the faucet.
The range of Delta and Moen faucets price is $50 to $700, so for all price range customers, they have faucets. Delta faucets are slightly cheap in comparison to Moen faucets.
Winner – In terms of price range Delta faucet is a better option. It has quality products in less price range.
Check Related Articles –
Final Words – Delta vs Moen Kitchen Faucet
Moen and Delta are top brands in the faucet industry. Since starting both are competing with each other. Both brands are trying to give their faucet to get a top brand tag in the faucet industry. In our comparison of Moen vs Delta Kitchen Faucet, we found that Moen is slightly better than Delta faucet.
It was tough for us to decide which brand is better but after comparing all points we have picked Moen faucet as our winner. It doesn't mean that Delta is not a good brand or that its faucet is useless. Delta is surely a good brand but at some points, Delta is behind Moen.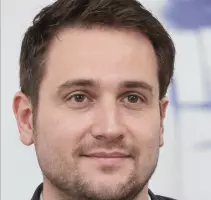 Hi, I am Ralph Matthews. I have been doing plumbing work for the last 20 years. I have created FaucetShowerGuide blog to share my plumbing experience with people. My main moto to create FaucetShowerGuide blog is to give the right guidance to my reader so they can select the best faucet and other products for the kitchen and bathroom.