Faucetshowerguide.com is reader-supported. We select all the products after considerable research and give unbiased reviews to the readers. We may receive commissions from purchases made via our links at no additional costs to you.
Nowadays technology is impacting every field and the faucet is not untouched by it. Voice control, touchless sensors, etc technologies are making easier and more reliable use of faucets. But which faucet brand is good to pick?
Choosing a faucet among popular faucet brands may be a bit challenging. Because they offer different models and features. You may get confused about which faucet you should buy and which one to avoid.
Not all brands are making quality faucets. But there are a few brands that are known for quality like Pfister, Moen, Delta, and Kohler. They are leading faucet manufacturers in the industry and their product quality gives full satisfaction to their customers.
In this article, we have compared these brands against each other. We have provided detail of features every brand is offering. Also, the history of brands so you get a clear view of each brand and helps you to choose the best one for you.
Pfister vs Moen vs Delta vs Kohler Faucet Brand History
Moen
Moen is a popular faucet brand that has a good reputation among its customers. Moen brand was established by Alfred Moen. The company was named on its last name. Since 1937 Moen has been offering reliable faucets.
When it comes to quality it becomes hard for other brands to compete with Moen. Single handle faucets were first introduced by Moen and it increased Moen's Popularity within a short time period. The headquarter of Moen is in North Olmsted, USA.
Flexibility in the design and latest features is the big reason Moen is a favorite brand of many people. Whether you are buying a faucet for its look or functionality, you won't get a bad faucet.
When it comes to high-tech home or commercial restaurant kitchen faucets, Moen always sets a standard for other brands. Moen is a recognized leader in the faucet industry.
In the Moen faucet range, you can clearly see innovation, style, and durability. Moen has introduced design for every type of interior so it rapidly achieved a reputation among customers. Along with the kitchen, Moen also builds faucets for the bathroom.
Delta
In terms of quality, Delta is not far behind Moen. Delta and Moen both are industry leaders. Delta brand was founded by Alex Manoogian in 1954. Delta is a young brand that still gives good competition to the Moen.
With its experience, Delta has made a good impact on its customer's minds so when they think to buy a new kitchen faucet, they choose Delta.
The simplicity to use faucets is the main attraction of the Delta faucet. Along with simplicity, it has great functionality, durability, and elegant design. There is no shortage of faucets.
The main belief of Delta is that a good functional faucet can change the way of working of people in the kitchen.
Where Moen has introduced 'single handle design', Delta has introduced 'single handle washerless ball vale faucet '. A simple innovation can bring a big change and the same did Delta's single handle washerless ball valve faucet.
Delta has some good quality pull-down faucets and the Delta Essa faucet is its best example.
Besides kitchen faucets, Delta has also bathroom and shower faucets. Moen and Delta, are 2 reupdated brands that people buy without a second thought. For its innovative design and quality products, Delta has won many prestigious awards.
Pfister
Pfister has made a good impact on its customer by providing a wide range of sleek designs, and modern faucets for the kitchen and bathroom. Pfister faucet looks elegant as well as functions great.
Pfister is among those brands that have been making faucets for more than 100 years. For the last 125 years, Pfister has been making its customer happy with quality faucets. Pfister builds highly durable faucets that stand the test of time.
Pfister was founded in 1910 and named Price Pfister. In 2012 it is named Pfister after acquiring spectrum Brands.
Whether you are a budget restriction or finding a high-end model, Pfister has all types of faucets. You will get pull-out, pull-down, single handle, two handle, and touchless models. Some Pfister models include a built-in water filter to clean out impurities from the water.
The high-arc design of Pfister faucets provides ample room in the kitchen sink so maneuvering large pots and dishes becomes easy. Pfister launches new designs regularly to match current trends in the kitchen interior. A variety of available faucet models and finishes adds to the plethora of choices.
Kohler
Kohler is the oldest among these 4 faucet brands. Since 1873, Kohler has been maintaining its name. If a company is in the market for more than 150 years, definitely its products are durable and functional.
John Michael Kohler established Kohler as a brand. Kohler has made a stellar reputation by making high-quality kitchen faucets. From economical to high-end, every budget faucet is available for its customers.
In the starting, Kohler only builds farm machines. But with time, the company has grown rapidly and started manufacturing other products.
Along with faucets, Kohler is also known for its quality sinks. Today, its sinks are more famous than its faucets. But it doesn't mean that Kohler faucet quality is not good.
There is no limitation on faucet design, so you can choose traditional or modern. Some Kohler faucet comes with pot filler that helps to fit big pots quickly.
Kohler assembles its faucets in the USA. A long-lasting ceramic disc valve ensures that there is no leakage issue in the Kohler faucets. The high-arc design of the Kohler faucet makes dish cleaning easy. You get versatile installation options like single-hole, and three-hole.
Check also – Bar Sink Faucet vs Kitchen Sink Faucet
Pfister vs Moen vs Delta vs Kohler Features – Head To Head Comparison
Sensor
The sensor makes it possible to use the faucet without touching it. For the last few years, touchless or hands-free faucets are the first choice of people. Currently, the voice-activated feature is recent technology among faucets. But due to its high price, all people can't afford it.
Pfister, Moen, Delta, and Kohler all these brands have faucets with sensors. Sensors make your work easy and also save water. If your hands have full of dishes and you can't turn the handle, just wave your hand or activate the faucet through the voice assistant.
Nowadays some brands are offering motion-sensor faucets for under $200. The market for touchless faucets is increasing rapidly due to the hygiene use of the faucet.
These touchless faucets are designed to do kitchen washing tasks without touching the handle. It makes everyday washing tasks easier.
Moen can be considered a leader in motion sensor faucets. For the kitchen and bathroom, Moen uses MotionSense technology. According to the price, you get either one or two sensors.
In dual-sensor faucets, sensors are placed at the top and bottom of the faucet. By just moving your hand near the sensor, you can turn on the water, and after certain time-period water stops if the sensor doesn't detect any movement.
U by Moen smart faucet understands voice commands. So, from any corner of the kitchen or house, you can activate the faucet and also control the amount of needed water. But in terms of price, this feature is out of budget for many people.
Delta kitchen faucet uses touch-activated technology. Touchless technology is found in Delta bathroom faucets. Touch-activated faucets also work on the sensor.
In touch-activated faucets, instead of using a sensor at the top or bottom whole body is built with a sensor, so you can turn on the water by touching any part of the faucet. No need to touch it by hand, you can touch your arm, wrist, or any other body part.
Delta has given Touch20 its name to its technology. This technology keeps the faucet cleaner. Know more about touch vs touchless technology.
Kohler and Pfister have a limited range of touchless faucets. Kohler called it Response technology and Pfister called React technology. Kohler and Pfister have sensors in its body and they detect hand movement preciously. Kohler has an auto shut-off feature so the water turns off automatically after a certain time period.
Finish
The finish also plays an important role when you pick any faucet. To make the sink area beautiful matching finish is required. Nowadays there is a number of different finishes available. Delta and Moen have a wide range of finishes but Pfister and Kohler are also not far behind them.
Every faucet model comes with different finishes that give freedom to choose a matching finish. You can match the faucet with the existing kitchen interior.
Moen, Delta, Pfister, and Kohler all have highly durable finishes. All brands offer spot-resistant finish, so their faucet withstands rust and corrosion.
Spray Mode
To make cleaning easy, different spray modes are essential. Delta, Moen, Pfister, and Kohler offer different spray modes from high pressure to a wide stream.
Kohler faucets come with sweep, boost, ring, and berrysoft spray patterns. Kohler claims that its boost spray mode increases water pressure by 30% without using any extra water. When you need to clean stuck food from the plate or want to fill pots quickly, its boost mode helps.
Sweep spray pattern creates water stream at angled nozzles that make water stream smooth. This spray pattern saves water. Also, pause mode gives better control of the water.
Moen has some unique spray modes that increase its ability. Its PowerClean spray pattern is used when you need more water pressure.
PowerClean mode gives 50% more power to clean dishes. It creates a powerful spray but without using much water. Along with PowerClean Moen has sweep, pause, and wide spray.
On most Delta faucets spray button is attached to the spout so it becomes easy to change the spray pattern. Every Delta kitchen faucet comes with 2 or more spray modes. You can switch easily between any spray mode.
For better cleaning switch from regular spray mode to SpotShield spray mode.
Pfister also has a wide range of spray heads. For powerful cleaning, Pfister uses Hydroblade spray mode. This spray mode creates a powerful blade of water to remove food debris. Apart from this, Pfister has a stream, pause, and wide spray mode.
Docking System
For pull-down or pull-out faucets, a docking mechanism is essential to keep its spray head in a safe position. Both types are popular among people because they give the flexibility to use the faucet in the sink.
Every brand has its own locking mechanism. Delta uses a MagnaTite docking system to snap its spray head in a safe place. So, the spray head stays docked and doesn't droop over time.
Delta pull-down faucet uses a powerful magnet that is placed at the end of the faucet body. This magnet is kept under the sink. When the faucet is not in the use, the magnet keeps the spray wand in its place. The spray head comes out with a simple push.
Kohler has built its own DockNetik system. Kohler brand uses this system in its all-pull-down kitchen faucet. A strong magnet holds the spray head at its initial position when you release the spray head.
The Reflex system is the name of the Moen docking mechanism. Whether you are using a Moen pull-out kitchen faucet or a Moen pull-down kitchen faucet, this mechanism is used in both types. Due to its Reflex system, you get a wide scale of motion in the sink.
Pfister uses AccuDock's advanced spray head docking system. This system ensures the tight connection of the spray head. AccuDock is considered one of the finest docking mechanisms.
Price
The price of faucets depends on what features you are getting in the faucet. For a regular faucet without any sensors, Kohler has the highest price tag. Its faucet has a comparatively high price.
Voice-activated faucets have a higher price tag and you need to spend more than $500 to get them. In our opinion, you should avoid these faucets and go with touchless faucets that come under $300. Delta and Moen faucets are available at almost the same price range. For Moen and Delta, you need to spend $150-$300.
Pfister faucets start around $100 but they come with basic functions. Kohler faucets have a minimum price tag is around $150.
Warranty
A faucet is a machine that produces water and like every other machine faucet also may stop working due to any fault. In this condition, a warranty on the faucet helps you to repair it for free.
Nowadays faucets are coming with new technologies so a longer warranty is needed. All these brands offer a limited lifetime warranty. This warranty covers most parts of the faucet. On some models, you may get 5 years or 3 years warranty.
For touchless faucets and voice-activated faucets warranty changes according to the model. You should go with the longest warranty. So, in the near future, if you face any issue with the faucet, the brand will repair it.
Customer Support
All these 4 brands offer quality customer support. You will get some great after-sale service if you buy faucets from these brands. Most brands offer 5 years limited warranty but what makes a faucet brand unique is its after-sale service.
How a brand helps its customers in the warranty period makes a huge impact on the brand's reputation. There is no complaint about Moen, Delta, Kohler, and Pfister brand customer support. As soon as you contact their support, they immediately start solving your issues.
Installation
If you are DIY enthusiastic and want to install a kitchen faucet yourself, you can do it easily. You can replace an old faucet with a new one or install a brand-new faucet. Installation of the faucet is not hard if you have the right information.
Nowadays faucet brands are giving detailed written instructions about how to install a faucet. Their steps are easy-to-follow. Most faucets come with entire installation parts so you don't need to spend anything extra.
Moen, Kohler, and Delta, all provide a complete installation kit to make the faucet installation process easy. With Pfister sometimes, you don't get whole necessary parts so you have to buy them separately.
Top Picks of All These Brands
Pfister vs Moen vs Delta vs Kohler – Which One You Should Pick?
So, here is all the data you should know about these faucet brands. Now it's time to come to the conclusion that which one you should pick.
In our research, we found that Pfister, Moen, Delta, and Kohler have quality faucets so you can buy them, and you won't regret it. But when it is time to pick a single brand, we would like to go with Moen, and after its Delta. Because of the innovation, they are maintaining the quality of faucets.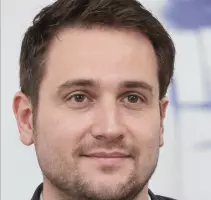 Hi, I am Ralph Matthews. I have been doing plumbing work for the last 20 years. I have created FaucetShowerGuide blog to share my plumbing experience with people. My main moto to create FaucetShowerGuide blog is to give the right guidance to my reader so they can select the best faucet and other products for the kitchen and bathroom.