Faucetshowerguide.com is reader-supported. We select all the products after considerable research and give unbiased reviews to the readers. We may receive commissions from purchases made via our links at no additional costs to you.
You must have known about the reputation of the Moen. Moen does not require any introduction. Moen has always been known for making good quality faucets for the kitchen and bathroom and keeping this quality in mind, the company has launched its new series in the market which they have named Moen Anabelle kitchen faucet.
You want to install the latest faucet in the kitchen, but you are not able to decide which one will be the right choice. Before taking any decision about buying read this Moen Anabelle kitchen faucet review guide.
Moen always gives priority to its customers. They read reviews and always improve their faucet quality and also add those functions which users want in a kitchen faucet.  Moen never disappoints their customer. Moen gives a lifetime warranty on almost all Moen Anabelle faucets.
Moen knows the value of water so they are making eco-friendly products that use less water. In terms of design and durability, Moen has set some standards which are hard to achieve for other manufacturers.
If you are looking for top-rated faucets that reduce your workload in the kitchen then the Moen Anabelle faucet is the perfect choice for you in this budget range.
Top Features of Moen Anabelle Kitchen Faucet
The question may be coming to your mind what are those features, due to which you should buy Moen Anabelle kitchen faucet?
Moen has been famous for its features and customer service since its inception and according to the tradition, the company has given some great features in this faucet also, which you will definitely like.
Moen always loves to do new innovations with faucets. From time to time they develop more features in faucets. Moen reads user reviews and tries to remove all the drawbacks.
1) Reflex Technology
For Anabelle kitchen faucet, after getting feedback from customers, Moen developed a new technology which the company named Reflex. In this technology, you can pull down the faucet spray head and rotate it in any direction of the sink.
Also, all those Moen Anabelle pull-down kitchen faucets which have reflex technology will retract back to dock position after releasing the spray head. You don't need any assistance with this retract process. Reflex faucets are 40% easier to detach from the spray heads.
2) Duralast Cartridge
With Moen Anabelle kitchen faucet, Moen introduces a new feature duralast cartridge. This duralast technology gives smooth functionality to the faucet.
Many top kitchen faucets start working improperly after a few months of use but with duralast technology Moen ensures that Moen Anabelle highest-rated kitchen faucet is reliable from first to last use of the faucet. This is Another good reason to buy Moen Annabelle kitchen faucet.  
3) Eco-friendly Performance
Moen makes a good impact on the environment with its eco-friendly products. Moen is collaborating with many big environmental organizations that work for nature. Moen WaterSense products make sure less water flows from the spray head but at the same time, they don't comprise the quality of water cleaning.
This water sense technology doesn't make any impact on the performance of the cool kitchen faucets. Moen high-quality faucets gain more points with eco-friendly technology.
4) ADA Approved
For disabled people, America has set a guideline for all products. Manufactures have to display on a product that this product match ADA (Americans with disabilities act) conditions or not.
Moen faucet fulfills all the ADA requirements so Moen's faucet can be handled by disabling people.
5) Duralock
Duralock is an installation technology that is patented by ITT. This technology ensures that the faucet doesn't need any type of tool or less tool at the time of installation.
You can install a faucet with your hands. When you connect water lines a telltale click sound comes means lines are connected perfectly without any leakage problem.
6) Power Clean Technology
Another good technology by Moen. Moen power clean technology ensures less use of water while cleaning. This technology uses 50% less water for washing. That is why Moen faucets are called eco-friendly faucets.
---
Moen Anabelle Faucet Comparison Chart
| | Moen CA87003BR Faucet | Moen 87650SRS Faucet |
| --- | --- | --- |
| Finish | Mediterranean Bronze | Spot Resist Stainless |
| Weight | 6.49 pounds | 7.04 pounds |
| Material | Metal | Metal |
| Product Dimensions | 3 x 8 x 9 inches | 4 x 6 x 6 inches |
| Side spray | No | Yes |
| Pull-down spray head | Yes | No |
| Handle | Single | Single |
| Mount | Deck | Deck |
| Rating | 4.9/5 | 4.8/5 |
| Price | View on Amazon | View on Amazon |
Moen CA87003BR Anabelle Kitchen Faucet Reviews
If you want to have the best brand of kitchen faucets in your kitchen that can do all your washing work with complete perfection, then you should choose this cool kitchen faucet of Moen from its Anabelle collections.
The color of this fancy faucet and the curve on its body make its design attractive and enhance the decoration of your kitchen.
Specifications
Mediterranean Bronze finish
Reflex technology for smooth operation
Secure docking for Pull-down spray head
Duralock quick connect system for easy installation
The soap dispenser is included.
Moen Anabelle kitchen faucet ca87003srs always stay with trends so their faucet looks always stylish. Moen CA87003BR Anabelle faucet has a Mediterranean bronze finish which delivers a rich look to the faucet.
The dark brown finish makes it unique and the center attraction of the kitchen. The life span of the Moen deck mount faucet is long in comparison to other faucets in this range.
This Moen Anabelle pull-down kitchen faucet has an old-world finish with striking light and dark accents. The spray head is connected with a magnet that keeps spray heads in their place after use.
Moen CA87003BR quality kitchen faucet is designed for dual-purpose use. You can use it while the spray head is attached or detached.
In terms of build quality, Moen faucets are durable so after many uses, this Moen Anabelle pull-down kitchen faucet does not weaken over time.
Moen CA87003BR faucet high arc design gives more room for cleaning. You can use a spray on all corners of the sink without any trouble. Its 360-degree movement also helps in the easy cleaning process.
Moen Anabelle faucets are technological innovations and these faucets are created on the basis of user reviews.  
Moen CA87003BR faucet body is made of metal which gives extra durability and life to the faucet. Also, Moen provides a limited lifetime warranty. Design is one major point for including this faucet in the list of Moen Anabelle kitchen faucet reviews.
As we have already told you that Meon has used duralock technology for the installation of this best value kitchen faucet, which makes it very easy to install the faucet. You can easily install this faucet by reading the instructions given in the instruction manual.
Moen CA87003BR Faucet Specifications
| | |
| --- | --- |
| Faucet type | Pull down |
| Mounting location | Deck mount |
| Hole numbers | Compatible with 1, 2, 3, and 4-hole |
| handle type | Single lever handle |
| Flow rate | 1.5 GPM |
| Color | Mediterranean bronze |
| Spray pause mode | Available |
| Spray and stream mode | Available |
| Soap dispenser | Available |
| Nozzles cleaning | Easy |
Should You Buy Moen CA87003BR Anabelle Faucet?
A beautiful and functional faucet that will definitely help you in the kitchen. It has vintage-style look and its finish doesn't get faded over time. The spray of it is less splashy. No water spots will be seen on it after washing work. Definitely a good buy for the kitchen.
---
Moen 87650SRS Anabelle Kitchen Faucet Review
Most people when they search for the most durable kitchen faucet want something extra and the Moen 87650SRS Anabelle kitchen faucet is a good choice for those people.
Moen 87650SRS is a stylish faucet with the latest functionality of cleaning. Moen always improves the quality of their kitchen faucet.
People don't want to change the faucet in one or two years so they want high-quality faucets which run for a long time of period without having any leakage or other problem. Moen always listens to their customer feedback and the result is Moen 87650SRS Annabelle kitchen faucet.
Specifications
Included side spray for convenient cleaning
Aerated spray head
the faucet has swivel capabilities
High water pressure
Side sprayer
Solid-body constructions
Moen 87650SRS is made of a solid steel body. The base plate is made of metal and also brace underneath the sink is built with metal which gives a tough and longer life to the faucet.
The height of Moen 87650SRS is tall so it becomes easy to reach for every size of the person. It is available in silver color so it goes with any type of kitchen interior without destroying the interior.
Moen 87650SRS Anabelle faucet one-handle design adjusts the temperature flow from one place. By moving the handle forward and backward you can change water temperature into hot and cold. This Moen Anabelle kitchen faucet review will guide you on whether this faucet is a good choice for you or not?
Spot resist stainless finish is the main reason why this coolest kitchen faucet never gets dirty after use.
No water spots or fingerprint marks are left on Moen reliable kitchen faucet after cleaning the dishes. Also, it is rustproof due to spot resist finish. One other advantage of the Moen 87650SRS faucet is the high clearance of the spout over the deck.
The graceful and uncomplicated design of Moen Anabelle best-looking kitchen faucets gives an elegant touch to your kitchen. Its high arch makes it simple to clean large utensils in the sink.
A side spray comes with this faucet which is useful to clean large pots and also useful to clean the sink after use.
Moen 87650SRS Faucet Specifications
| | |
| --- | --- |
| Faucet type | High arc |
| Mount place | Deck mount |
| Hole compatible | 2 and 4-hole |
| Handle type | Single lever |
| Flow rate | 1.5 GPM |
| Faucet color | stainless steel |
| Deck plates include | Yes |
| Side spray | Available |
Should You Buy Moen 87650SRS Anabelle Kitchen Faucet?
It is a good faucet but due to its small pull-out spout, it slips by hand while washing dishes many times. Another problem with this faucet is that the water pressure is not enough. Moen says that it has a 1.5 GPM water flow rate but sometimes its water pressure drops suddenly. In the end, this is not the perfect choice for the kitchen.
---
Facing issues with Moen faucets, Check these articles –
Buying Guide For Moen Anabelle Kitchen Faucet
Choosing a faucet is not a big task but choosing the right faucet is not easy for everyone. When you buy any faucet then points you should check for a perfect faucet selection.
Design and Finish
The first thing you notice about a faucet is its design. There are two types of design available in Moen Faucet. Moen is a single-handle faucet but has two finish options stainless steel and oil-rubbed bronze.
If you want to give the kitchen sink a vintage style look, then you can choose the oil-rubbed bronze finish. Its dark brown shade gives an antique look to the faucet.
If you want to install oil rubbed faucet in the bathroom and want to give a vintage style look to the bathroom then check our other article for oil rubbed bathroom faucet review.
Nowadays, people use modern designs in the interior of the kitchen. Stainless steel faucet is the right choice for those people. It is beautiful in appearance and does not remain any spots on it, due to which it remains new for a long time.
Installation Process
There are many types of faucets, so their installation process is also different 2 handle faucets required 3 holes in the sink and one hole for a single handle faucet. In Moen Annabelle faucet you need 2 holes one for the faucet and another one for soap.
Installing Moen's faucet is an easy task and by reading the instruction guide that comes with the faucet, you can easily install it without the help of any other human being.
Price
Price is an important factor when you buy a faucet. Many people have a limited budget and are unable to spend much money on the faucet.
Keeping this in mind, Moen has kept the price of the moen Annabelle series low so that more people can buy it. You should not spend too much money on faucets. Some companies take more money on simple faucets without any extra features because of their big brand name. You should avoid buying such faucets.
Size of Spout
To select another important factor faucet. The size of the faucet should match the sink. If the size of your sink is small, then you need a faucet whose height is higher so that you can get more space to wash dishes in the sink.
Due to the long arc, while washing the dishes, your hand will not touch the faucet repeatedly and will be able to wash the dishes without any problem.
Water Purifiers Like PUR Purifier Can Be Attached to Moen Annabelle Faucet?
Yes, you can attach any type of water purifier with these Moen faucets. Use appropriate attachment which is given with water filter to attach purifier with faucet. You don't need any tool to attach filters just with a hand you can attach filters with these faucets.
Moen Anabelle Installation Instructions
The installation process of the Moen anabelle faucet is not hard, you can install it without the help of a plumber. you need 2 holes to install the moen anabelle faucet. if you don't want to install a soap dispenser then you need only one hole in the sink. With moen faucet installation, the manual guide is included and all the installation instructions are written on it.
How Do you Install a Moen Anabelle Faucet?
The installation process of the Moen Anabelle faucet is similar to other moen faucets. If you don't know how to install a moen kitchen faucet then let me explain to you.
First, check moen Anabelle faucet supply pipeline and sink valve size are the same or not. If the size is different then you need a compression adapter to connect both different pipes.
Now turn off the water supply to the valve. If you have an old faucet then first remove the faucet.
Now connect Moen Anabelle kitchen faucet pipes with valves by using tools. in this process the tools you need like Channel-lock pliers, and a basin wrench.
Do proper tighten faucet and deck plate with sink.
connect the spray hose housing nut to the faucet tailpiece and tighten it. Now attach spray hose to faucet spray wand and screw it tight. At the end connect the water supply pipes.
FAQ About Moen Anabelle Kitchen Faucet
Mediterranean Bronze or Spot Resistance Steel Which is Easy to Clean?
If you read the above review guide carefully then you know that spot resistance steel faucet is easy to clean. No need to clear it every time after washing.
On the other side, you have to take a little bit of care of the Mediterranean bronze finish faucet. Without care, the Mediterranean finish faucet may be losing its shine as time passes. So, it is better to clean it after the washing process.
Can Moen 87650SRS Faucet Be Installed Without Sprayer?
Yes. Moen 87650SRS comes with a side sprayer which is useful for spraying while washing or cleaning the sink. If you have a small sink and you don't need a sprayer then you can remove the sprayer from the faucet. The only faucet can be installed without a sprayer.
Is Anabelle Faucet Having 360 or Swivel Capabilities?
Yes, both Moen faucet which is reviewed above has 360 swivel capability for washing. This feature is good for the big-size sink where the spray is not reachable so you can turn the spray direction and make it reachable for every corner.
What Kind of Warranty Comes With Moen Anabelle Faucet?
Moen gives a lifetime limited warranty on its faucets. This warranty covers leaks, drips, and the finish of the faucet. If you use this faucet as a commercial then this warranty only comes with 5 years of the period.
Are Moen Faucets Made in China?
The main manufacturing plant of the moen faucet is in the USA. There are 3 plants in us New Bern and Sanford, North Carolina, and Pine Grove, Pennsylvania. Most faucets and other moen products are made in these plants.
Outside the USA there are 3 countries China, Malaysia, and India where Moen makes its products.
Where can I Get Moen Anabelle Parts?
Moen anabelle parts are available on Amazon and other online shopping sites and you don't need to go anywhere else. On Amazon, you get also a good discount on Moen anabelle parts.
Final Words
This article is a detailed guide for Moen Anabelle kitchen faucet review. In this article, we have reviewed two different moen Anabelle faucet moen CA87003BR and moen 87650SRS. Both faucets are a good choice for the kitchen. But the moen 87650SRS faucet would be a better choice because it has a spot resist finish so this faucet never loses its shine with time and it always remains new.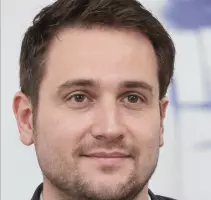 Hi, I am Ralph Matthews. I have been doing plumbing work for the last 20 years. I have created FaucetShowerGuide blog to share my plumbing experience with people. My main moto to create FaucetShowerGuide blog is to give the right guidance to my reader so they can select the best faucet and other products for the kitchen and bathroom.